Ten students from Andros get treated to a ten day Expedition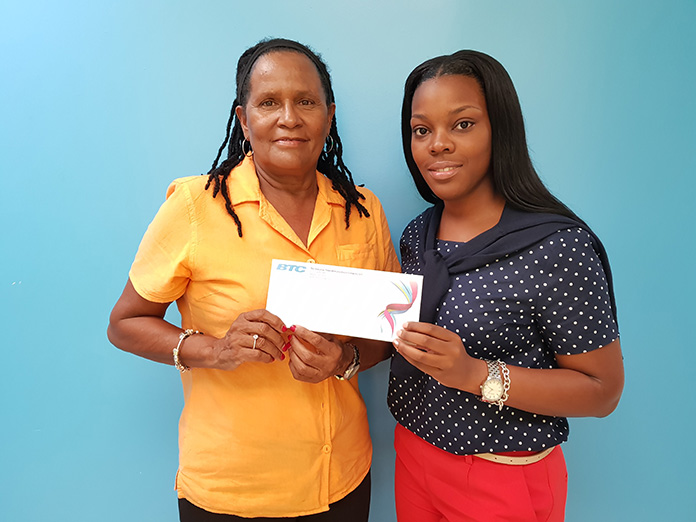 Nassau, The Bahamas. June 26, 2017. Ten students will have the opportunity to participate in the Governor General's Youth Award's (GGYA) annual Bahamas Award Super Expedition (BASE) this year courtesy of BTC.
Every summer, the organization takes students to a different island for training sessions and camp duties ending with an expedition to a family island. This year's expedition marks its 30th year in existence, and the organization intends to include a sailing adventure to Andros, Great Harbour Cay, Grand Bahama, and Abaco.
GGYA's National Director Denise Mortimer said, "Our goal is to continue to expand the program throughout the family islands. BTC's involvement speaks volumes for their interest in helping to build and empower young people. Without their support, the young people from Andros specifically would not be able to take part, and make personal achievements. We are extremely grateful."
BTC's Public Relations Manager, Mrs. Indira Collie said, "We are excited about this opportunity to partner with GGYA. This holistic program provides teens with great understanding of their heritage and culture. We are happy that the ten students from Andros will be able to unearth their limitless potential at this expedition."
Silver and Gold participants will be hiking through the pine forests of the Lucayan National Park, and exploring the water cay at Pelican Bay. Silver participants are required to complete 30 miles over 3 days and 2 nights, and Gold participants have four days and 3 nights to complete 50 miles. Participating students will spend two days on each island taking part in activities such as kayaking and cycling. They will also have the opportunity to explore blue holes and historic sites on each island.
Seventy-five students are currently involved in the program coming from Andros, Inagua, Grand Bahama, and New Providence. The BASE program began on June 25th, and is expected to run until July 4th.