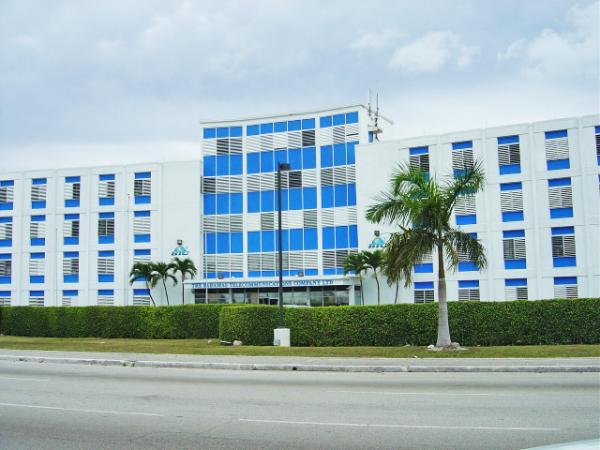 Nassau, The Bahamas. January 12, 2018. BTC has announced a new partnership as it hosts two major golf events in Exuma and Abaco this month. The new partnership includes an investment of $125,000 in the Great Exuma Classic and the Great Abaco Classic.
BTC's CEO Dexter Cartwright said, "We're happy to start the year off with our official sponsorship of the Great Exuma Classic and the Great Abaco Classic events which will be held this month. The events will bring together golf enthusiasts and will no doubt boost the local economy."
"This partnership with BTC is one that we are excited to announce and is pivotal in the entire tournament process. BTC allows us to provide live scoring via the web, as well as the ability to broadcast both events live on the Golf Channel for eight total days," said bd Global's Catherine Clifton, Tournament Director of the Bahamas Great Exuma Classic. Without BTC, it would be impossible for us to provide a first-class golf tournament in the Bahamas, and we greatly appreciate the relationships we have built with BTC."
The tournaments each feature 132 professional golfers from various backgrounds. These are the next wave of great PGA TOUR professionals, and the Bahamas gets to host them for back to back weeks in the family islands. The golfers travel with caddies, friends, and family members and create not only a buzz on the islands, but a large local economic impact. The two events utilize many local businesses for tournament needs as well as many locals on the islands for volunteer purposes.
"We are excited to return to Abaco for year two of this great tournament," said bd Global's Josh Franklin, Tournament Director of the Bahamas Great Abaco Classic. "Last year's champions Kyle Thompson and Andrew Landry went on to earn their spots on the PGA TOUR for 2018 and we expect two more rising stars to use these tournaments as a launching pad to the next level," Franklin continued.
Both tournaments are open to the public. Tournament information can be found at www.greatexumaclassic.com or www.greatabacoclassic.com.
The 2018 Bahamas Great Exuma Classic and Bahamas Great Abaco Classic returns to Exuma on January 13-16 and Abaco on January 18-24. The second annual Web.com Tour professional golf tournament will feature 132 players at the Sandals Emerald Bay golf course in Exuma and The Abaco Club on Winding Bay in Abaco.
As a part of its sponsorship of the events, BTC will also blanket the game areas with 4G LTE mobile services.