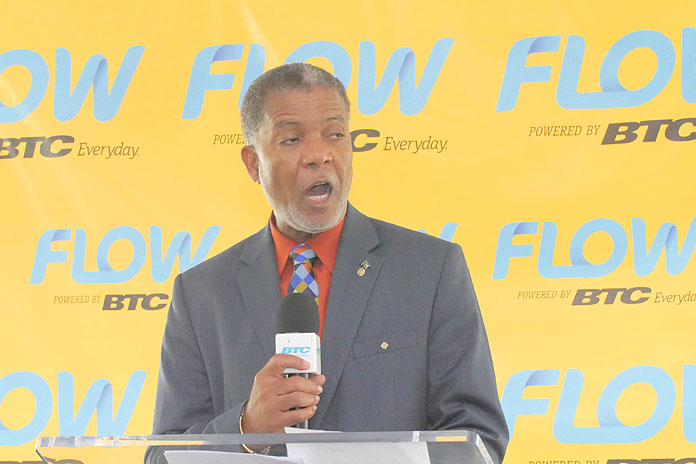 The Bahamas Telecommunications Company Limited (BTC) has announced that it will officially open the doors to its first Creole Flagship Store on September 26th. The store which will be located on Carmichael Road, will be managed and staffed with a Creole speaking team.
BTC's CEO, Leon Williams said, "This is another first for BTC. South-West New Providence is growing by leaps and bounds and we are continuing to be a part of that growth.
Almost ten years ago, we opened our first Carmichael retail store. Since then, we've increased our points of presence in the south-west community.
BTC has been a part of the Haitian community for many years. We pledged that we would open an all Creole speaking store for the community some time back.
In a few days, we will do just that. Additionally, at a Town Hall meeting on the weekend, we discussed a number of other civic initiatives that we will collaborate with the Haitian community on in the upcoming weeks."
BTC held a Town Hall meeting at the Ebenezer Baptist Church last weekend. During the event, the company introduced an addition of eighteen young adults to its "Street Squad" marketing team.
These new "Street Squad" team members are bi-lingual and speak Creole as a second language. BTC will be the title sponsor at this weekend's 242 Caribana Music Festival.
The event is expected to feature former President of Haiti, Michel Martelly. Additionally, during the summer, BTC was the title sponsor of the Haiti vs. Jamaica soccer match at the Thomas A. Robinson National Stadium. BTC has also been a partner of the Haitian Flag Day event since its inception.
In 2005, BTC partnered with Teleco d'Haiti, to introduce the Bahamas Haiti International Initiative (BHi), which would have allowed the company to extend telecommunications services to Haiti.
As a part of the BHi initiative, BTC placed a spur from Inagua into Port-au-Prince, Haiti. In 2010, following the devastation of the earthquake, BTC initiated a text-to-donate campaign and donated $250,000.00 for the relief efforts. BTC also remains a member of the Caribbean Association of National Telecommunications Organizations (CANTO) and CEO Williams holds the position of Vice Chairman.