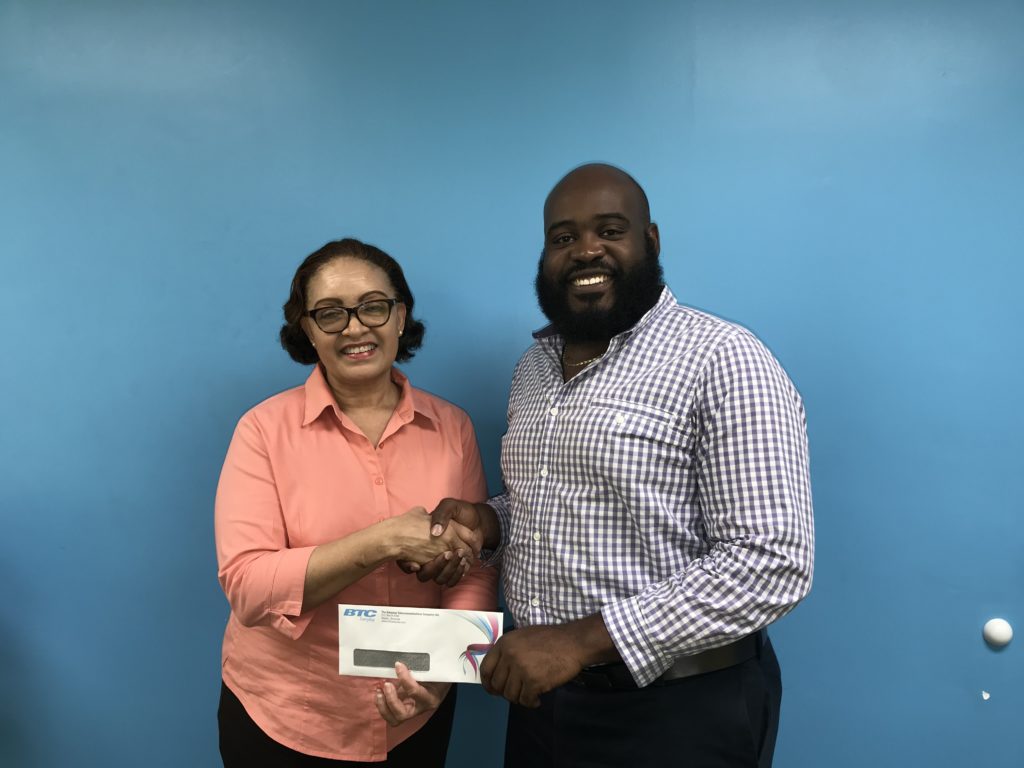 Nassau, The Bahamas. October 25, 2017. "Lights, Camera, Action!" is this year's theme for 24th Annual Red Ribbon Ball and BTC has proudly made a donation to this worthwhile venture. The donation will help the foundation to put on their biggest fundraiser of the year packed with loads of prizes and surprises.
Event Coordinator Mrs. Wendy Wong said, "BTC's contribution is always a great thing. They've supported us so well in the past, and they continue to support us. We feel really good about this." Wong has said that the foundation intends to treat their guests like Hollywood celebrities, walking a red carpet, being interviewed by prominent broadcasters, and have their pictures taken in grand style.
She added, "We have an after-school program which focuses on tutoring kids that were infected at birth by HIV. We recently got some drawings done for an expansion of our school room, and we're planning to start building as soon as we raise enough funds." She noted that the ball has been important to the foundation over the years because it brings in the most funding to assist paying for all of their expenses, including medicine for the kids.
Manager for Public Relations, Indira Collie said, "The AIDS Foundation has made positive strides in the prevention of HIV. We are proud of the work they have done throughout the community and we are happy to support their annual ball."
The ball is scheduled for Saturday, November 4th in the Imperial Ballroom at The Atlantis Resort.