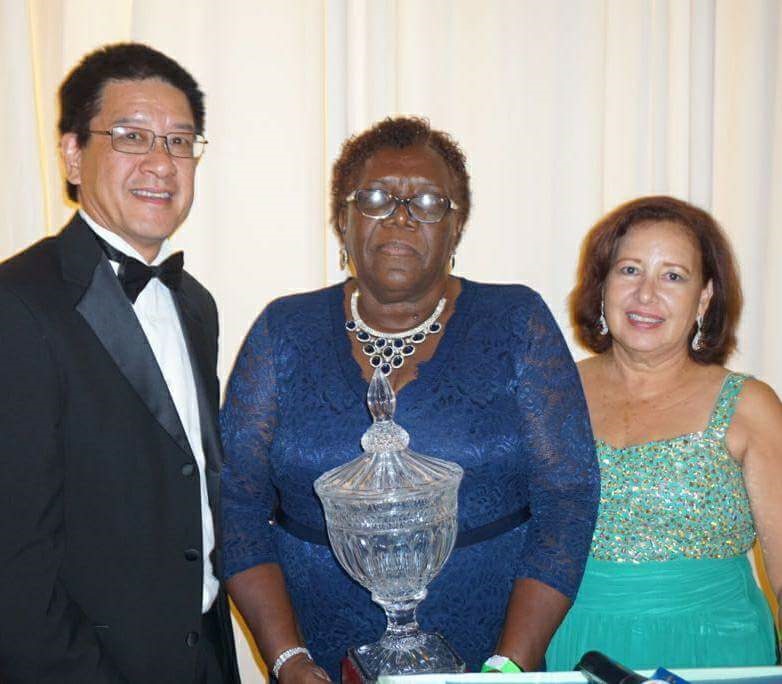 Nassau, The Bahamas. October 12, 2017. With a message of hope, the Long Island Chapter of the Cancer Society hosted its 3rd annual Hope Ball, proudly sponsored by BTC on September 30th.
With over 100 persons in attendance, the evening was filled with excitement. The event climaxed highlighting its honouree, Nurse Inez Spence. Nurse Spence served as the Senior Nursing Officer for more than 40 years; first in Bimini and completing her tenure in Long Island. President of the Long Island Cancer Society, Mrs. Ramona Ritchie-Taylor along with President of the Cancer Society of the Bahamas, Dr. William Chea presented her with her award and thanked her for her invaluable contributions made over the years.
BTC Senior Associate, Diane Lockhart said, "BTC was proud to sponsor the Long Island Cancer Society's annual ball. Every year, the event gets better and we were grateful that we were able to lend our support to such a worthy cause."
BTC has also collaborated with the Cancer Society for a "Text for the Cure" drive for the month of October. By sending a message to 5115, customers can provide a $1 donation to assist with the fight against cancer.