TEAM BTC!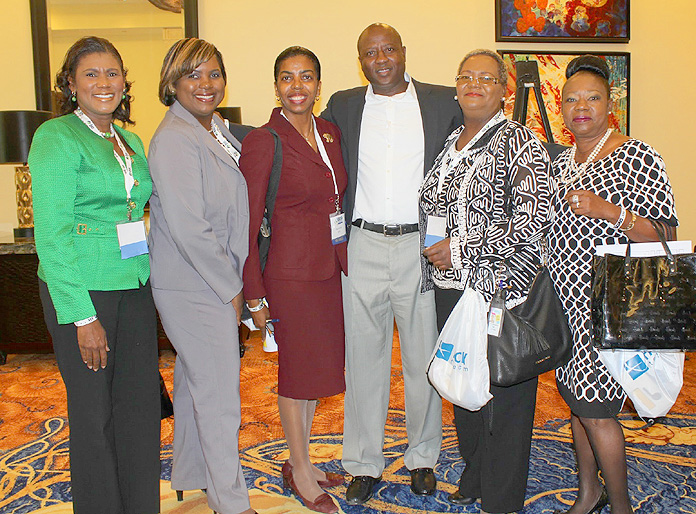 Nassau, The Bahamas. July 26, 2016. The Bahamas Telecommunications Company Limited (BTC) will participate in the 32nd annual Caribbean Association of National Telecommunications Organizations' (CANTO) Conference and Trade Show Exhibition.
BTC CEO and Senior Vice President for Cable & Wireless Communications, Leon Williams also serves as Vice Chairman for CANTO. Williams said, "BTC has been a member of CANTO since 1985. The organization, seeks to provide an outlet for telecommunications organizations in the region to stay connected. We share ideas, on how we can overcome challenges that affect us all in the region."
BTC, will also participate in CANTO's Trade Show and Exhibition. This year, the company will feature one of its latest advancements, Fiber to the Home (FTTH). The company recently introduced FTTH services to Eastern New Providence. This new technology provides a spring board for new innovations like internet based television and smart home services.
For years, CANTO has championed the "Connect the Caribbean" initiative and has sought to bridge the digital divide. Its mission statement is "One People, Connected through ICT." BTC continues to play an integral role in making this initiative a reality. Currently the company is working to deploy advanced internet solutions across the Family Islands. Just recently, BTC completely 'fiberized' Rum Cay and is providing FLOW television services to the island. The company is currently working to deploy fiber to San Salvador.
Topics for discussion at this year's CANTO Conference include Convergence, the Internet of Things, Big Data and Women in ICT. This year's conference will also feature the tenth annual Human Resources Forum which BTC will also participate in.