THE INVESTOR'S VISA EB-5 a path to U.S. Residency
The U.S. is known as the land of opportunities and entrepreneurial spirit, and has long attracted global business investors from around the world. With often-intertwined interests in commercial investment, residential and recreational properties, one transaction with a wealthy, well-connected individual from another country can lead to several more attractive opportunities.
But foreign investors also face additional complexities in purchasing and using a U.S. residence. Immigration, tax, currency and financing issues all play a bigger role for global investors. (See the October 2010 issue of Global Perspectives for a complete overview of overcoming these and other barriers.)
If your business has a global focus, you have probably encountered foreign nationals who would like to purchase property in the U.S. but are deterred by visa limitations that restrict their ability to live in the U.S. for extended periods. For most immigrants, the road to permanent residency via the green card can be long and complicated. However, there is a shortcut for those with significant financial resources—the EB-5 visa.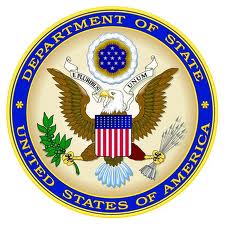 Known informally as the investment or entrepreneurial visa, the EB-5 encourages foreign nationals to invest specified amounts of money, typically $500,000 or $1,000,000, in commercial enterprises or development projects that create jobs for U.S. workers. In return, they receive conditional permanent residency. While other types of visas may have waiting periods or long delays in processing, the EB-5 has no waiting period after approval. The government is authorized to grant 10,000 EB-5s per year, but has never met its quota.
There are many scenarios under which the EB-5 might be the right answer to an international investor's visa-related residency issues. For example:
–          Individuals, couples and families that prefer to live and raise their children in the U.S.
–          Foreign nationals on long waiting lists for other visas
–          Entrepreneurs who want to start a U.S. business
–          Affluent buyers looking for a second home in the U.S. and more flexibility to use it
If you've had prospects of substantial means who fit these descriptions, you should learn more about the EB-5 visa.
For more information please visit www.realpropertiesflorida.com