Is the building owned by Brent Symonette?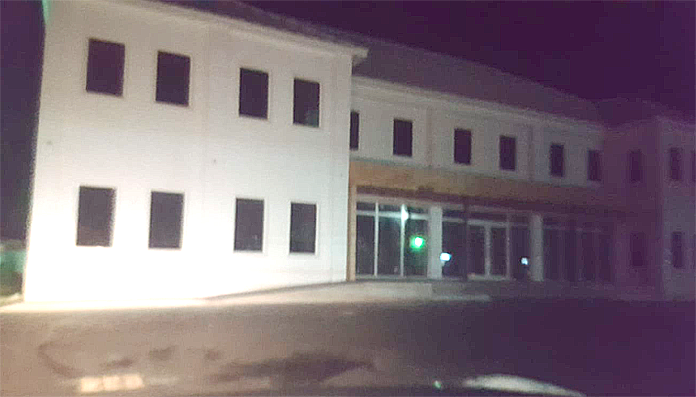 Nassau – The Cabinet of the Bahamas – WHICH SAYS IT HAS NO MONEY FA NOTHING these days – has decided to move the Bahamas Information Service out of the "FREE", newly renovated Broadcasting Corporation of the Bahamas property and into the soon completed new leased office space between XEROX and the Centreville Primary School on Collins Avenue sometime in the new year.
Now this will be interesting for the Cabinet of the Bahamas to explain as there is no money to pay for anything, and yet, right behind these new facilities Ella Lewis has the government new car parked up all day in her yard on Fritz Lane. But we digress!
With the postal service shut down for months, with the doctors on strike, with nurses this morning to agree to a strike and the Customs Headquarters closing half day because the Government cannot afford an AC unit for the building, one must ask the Cabinet of the Bahamas the following in the spirit of TRANSPARENCY AND ACCOUNTABILITY:
1) Has the Government purchased/leased the new BIS office spaces on Collins Ave.?
2) If purchased, what was the purchase price?
3) Who was the building purchased/or leased from? [Brent Symonette?]
4) And if the building was not purchased but leased, when will the costs of the lease to the Bahamian people be published?
We report yinner decide!