Nassau, Bahamas — There's another Cabinet Minister in the Ingraham government that gives the Prime Minister a serious headache.
Ingraham's plane touched down at LPIA last night after a 10 day Alaskan Cruise viewing the polar bars. Through clouds of thunder and lightening we could only ask the question, why is it every time Ingraham is coming back into the land elements go berserk? It did the same on August 19th 1992, 17 years ago when Ingraham was thrown into power by the people for the first time.
The man we dubbed The King of Naught, Kenneth Russell, is another member in the Ingraham Cabinet who is not performing and has gotten himself in a heap of trouble. Russell you see is the WUTLESS FNM MP for the High Rock Constituency. From meetings in the area we are told that those people are still suffering. Catching eternal from the devils in red suit who loves to breathe fire.
FNMs on Grand Bahama must seriously evaluate Russell's wutlessness. When election times comes around again they must ask the KING OF NAUGHT, what have you done for us lately?
Residents in the constituency tell us Russell has left them in shambles, suffering on the wheels of despair, hopelessness and empty promises. Residents of High Rock have yet to see a single school built promised for their children. They have yet to see the roads paved, which were promise to be done in their community. The people of High Rock are still waiting on the "jobs, jobs and more jobs" promised to their community. And night after night that community of High Rock still sits in darkness; there are no lights on the streets as was promised to be delivered their MP, Kenneth Russell. He was once the Minister of Works! Boy, this something ech?
Russell cannot find his fingers to deliver what he promised to his constituents but boy oh boy Bahamas Press has a story for you. Whenever Kenneth Russell wishes to help someone, he does it with all his might! He sure knows how to bend over backward to do it too.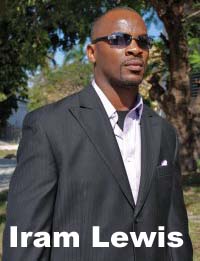 Bahamas Press learned yesterday the reasons why Prime Minister Hubert Ingraham had removed Russell from heading National Insurance back in 2008. Documents coming to BP confirm that Russell had hired his male roommate, Iram Lewis, as a consultant to the Board. To this day no one at NIB knows what Lewis' duties were.
We know Lewis is a qualified architect and a two time Olympian for The Bahamas in the men's 4X100. But here's the scandal.
Russell awarded the hefty $80,000 consultant job to Lewis when he was the Minister with responsibility for NIB. Russell and Lewis, interestingly, were roommates living together in an apartment condo through Perpall Track off West Bay Street here in Nassau. The two have live together since 2007, during the same time Russell was appointed Minister with responsibility for NIB. And that's not all.
Sources in NIB tell us Lewis collected an $80,000 annual salary because he lived with the minister. "Could you believe this is the level of scandals now coming out of an Ingraham FNM government? They sent home hardworking people who build this scheme, but people living with the minister are making twice as much as those who were fired," the contact at NIB said.
Readers viewing the news last night would also know that Lewis is also the Project Manager appointed to oversee the construction of the new stadium now being donated as a gift from the Chinese people to The Bahamas. The former Minister of Youth and Sports, Neville Wisdom appointed him to that job. Politics makes strange bedfellows.
Russell we also know, used Lewis on the campaign all through his constituency to help him get elected, whilst Wisdom secured the track star a job overseeing the stadium construction. And now this raises more questions. Who was Lewis really supporting?
And the conflict here is this; how did a Cabinet Minister issue a contract to someone he lived with right here in Nassau? And what recommendations advised by Lewis were indeed accepted by the Board with the minister's influence? THIS IS A CONFLICT OF THE HIGHEST ORDER!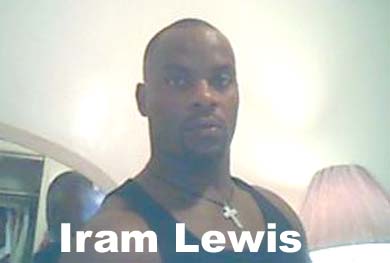 Just last month Bahamas Press reported the termination of several managers at NIB. No explanation was given as to why the people were axed. And now here today we reveal the BIG SECRET as to why the minister was removed. However we wonder, why Hubert did not fire Russell? Could this mean Ingraham has turned so soft that he cannot deal with his Cabinet colleagues? Could this mean that Ingraham is has less control than Christie had? Or could it mean that Laing, Symonette, Russell are so out of control these days, Hubert cannot track their dirt and cannot find the gull to deal with them and axe them out of his Cabinet? Here once again another one of his ministers presenting a serious conflict of interest with SCANDALOUS proportions and yet the Prime Minister is silent and the minister still wheeling and dealing inside the Cabinet room.
All we at BP say is this, "It ain't long Nah!"