Sweetie works at BAIC and was in that police raid on the property…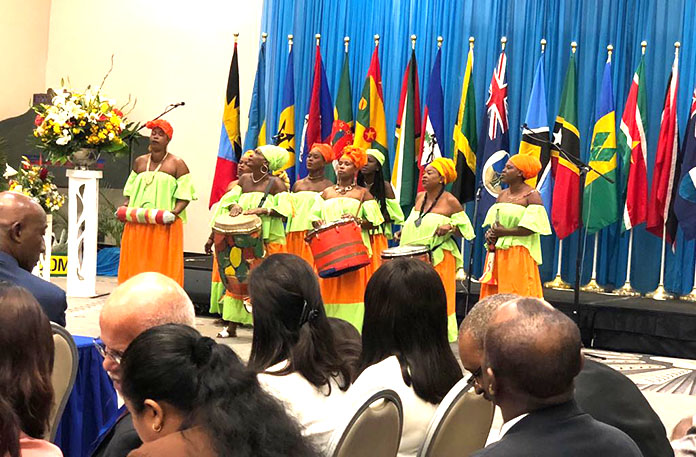 Nassau – A Cabinet Minister shocked the delegation into Haiti after he brought along his pregnant sweetheart on the trip with the PM.
The big Bahamian delegation wined and dined in opulence at a lavish dinner Saturday evening while, right outside the gates of their feasting room, hunger and poverty is evident.
The Minister, who 'big-up' his young sweetie a few months ago, sought to carry his stress to the Caribbean island after his faithful Christian wife decided the marriage was not worth the paper the certificate was on.
You would remember how police went to the marital home following one big bust-up after it became known that the government employee was heavy down with the minister's child. The Minister is know for his bible pounding ways and some believe he gata preach before he juice. WHAT IS DIS?
Prime Minister Minnis told the staff in Haiti at the dinner they should behave and know that wherever they go they are doing the work of the Bahamas. He admonished them to therefore to be decent while representing the country! But while the PM was speaking he could not help but notice how right in his view was the rising belly sweeting sitting alongside his acrobatic gal. WHAT IS DIS?!
As BP was near the food taking up our dish; right in the room and right around his table, the PM has accepted bad behavior of his own Minister and his big-up sweetheart right on this most important trip. How duplicitous!
But get this: The sweetheart and the Minister have spouses. WELL WAIT!
We report yinner decide!