Funeral Service at Christ Church Cathedral this Friday 11am

NASSAU, The Bahamas – Cabinet Office has announced that an Official Funeral will be held for the Hon. Charles Maynard, former Member of Parliament and Cabinet Minister on Friday, August 24, 2012 at 11 a.m. at Christ Church Cathedral, George Street.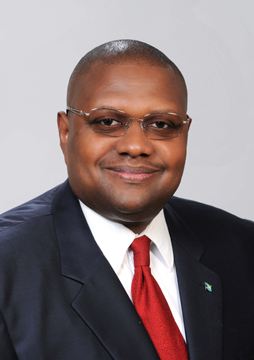 Mr. Maynard's body will be interred at Woodlawn Gardens on Soldier Road, following the service which is expected to be addressed by the Hon. Dr Hubert Minnis, Leader of the Official Opposition; former Prime Minister the Rt. Hon. Hubert Ingraham; and Minister of National Security the Hon. Dr. Bernard Nottage.
The Rev. Neil Nairn, Assistant Priest at St Agnes Anglican Church will deliver the eulogy, Dean Patrick Johnson will perform the commendation and the Rev Sebastian Campbell will also be asked to participate.
Mr. Maynard's body will be viewed at the Free National Movement Headquarters on Mackey Street on Tuesday, August 21 until Wednesday, August 22. It will then Lie- in-State at the House of Assembly on Thursday, August 23 to Friday, August 24, and then taken in procession to the cathedral.Charles Maynard, 42, was serving as the National Chairman of the Free National Movement and co-coordinator of the by-election campaign for the North Abaco Constituency when he fell ill and died on Tuesday, August 14, 2012.
Affectionately called Charlie, he was born on June 6, 1970 to Edward Andrew "Dud" Maynard and Isadora Maynard. He attended Queen's College and graduated from the College of The Bahamas.
Charles Maynard was a young entrepreneur, who developed his family's business establishment, the Corner Motel on Carmichael Road and Faith Avenue. He is married to Zelena Maynard and is the father of three children.
An avid community activist and Junkanoo participant, Charles also served in several civic and social organisations including the Masonic fraternity.
Charles Maynard joined the Free National Movement in early 2006, shortly after the dissolution the Coalition for Democratic Reform, of which he had been the Deputy Leader. He won the Golden Isles Constituency in the May 2007 general election, and was appointed Minister of State for Culture in the Ministry of Education, Youth, Sports and Culture.
In late 2009, he was promoted to full ministerial status as Minister of Youth, Sports and Culture, and was instrumental in the development of the new Thomas A. Robinson Track & Field Stadium, which opened in early 2012.
After the May 2012 general elections, he was elected to serve as the FNM National Chairman, the responsibility he carried out with his customary zeal and dedication.