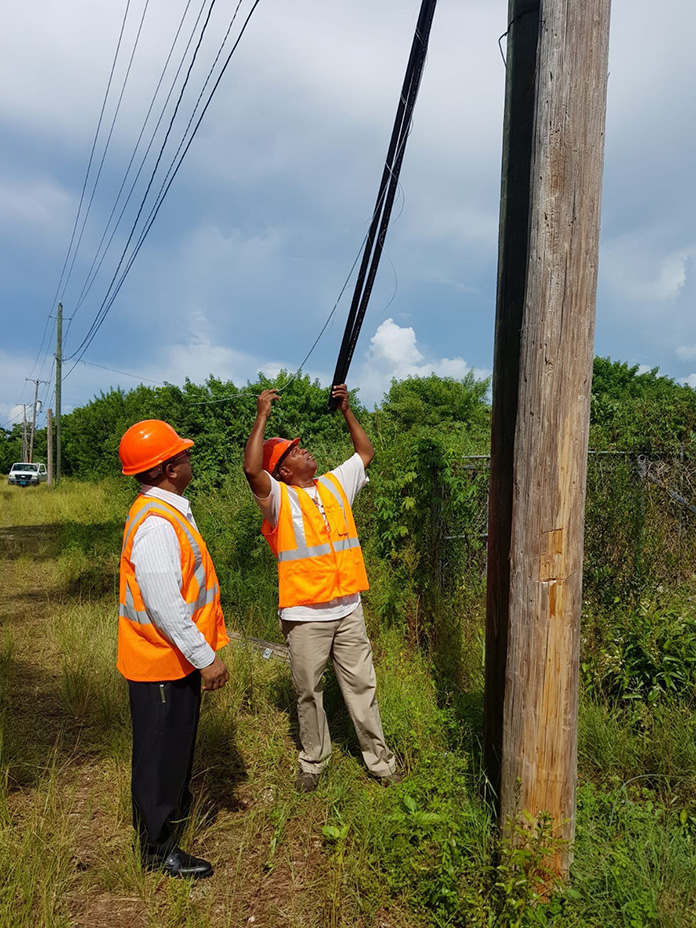 Nassau, The Bahamas. September 6, 2018. Over 600 BTC customers in the Sunrise Park community in Grand Bahama were again inconvenienced due to a deliberate act of sabotage. This is the fourth time in just a few weeks that residents have had their landline, internet and television services interrupted as a result of cable theft.
Trevor Turnquest, BTC's Vice President for Networks and Engineering said, "Just last night, the Sunrise Park community was again affected by cable theft. This remains a vexing issue for BTC as these acts of sabotage disadvantage families and businesses in these communities. BTC is focused on investing and upgrading our Grand Bahama network. Copper cable theft only serves as an impediment to the community benefiting from this investment in a timely and cost effective manner."
Since last weekend, BTC's customer service team has been on the ground in the Sunrise Park community, keeping residents updated about the ongoing restoration efforts. The company's technical teams continue to work arduously to ensure that services are restored as quickly as possible to all customers.
Turnquest continued, "BTC has been plagued by cable theft for years and we are determined to have these offenders prosecuted to the full extent of the law. We are willing to provide a reward to anyone that can provide information that will lead to a conviction. We are in contact with our partners at the Royal Bahamas Police Force and they are presently conducting enquiries on our behalf."
The public can contact the Royal Bahamas Police Force at 919 or the Crime Stoppers Tip Line at 328-TIPS or toll free for the Family Islanders at 300-TIPS to report any acts of cable theft. Residents from the Sunrise Community are also able to contact BTC at 225-5282 for further details on restoration efforts.