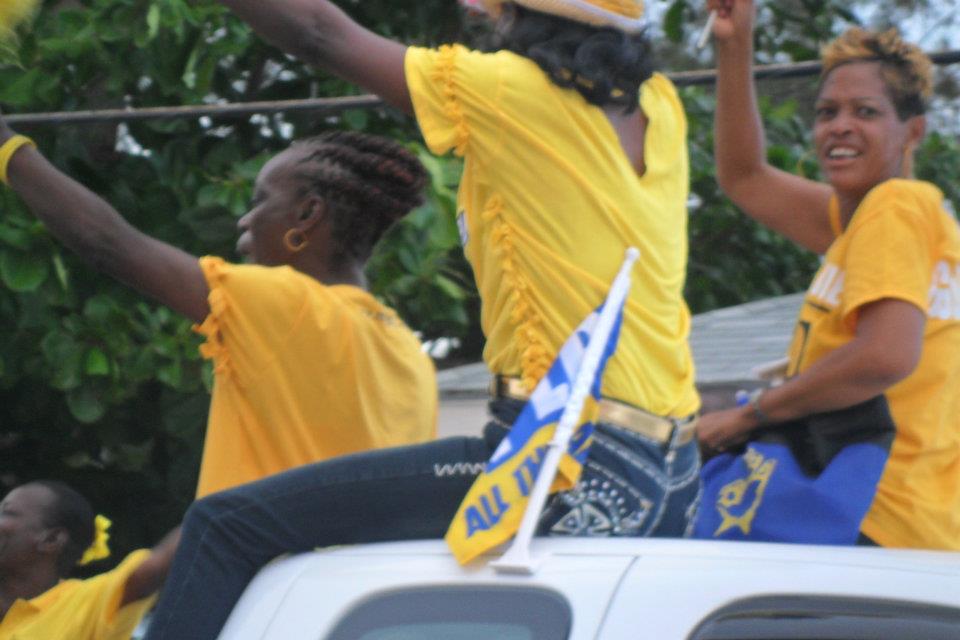 Bailey Town, Bimini — Breaking News coming into Bahamas Press from the island of Bimini.
Another Bahamian has dropped dead following a massive heart attack on the island of Bimini.
BP can report Marsha Lavarity of Bimini dropped dead around 2PM today and had just celebrated in a massive motorcade over the weekend.
Ms. Lavarity was pronounced dead at the scene.
Readers should note the victim in this latest incident is a senior general for the PLP.
This is the third incident in less than one week in which some believe may have involved Hubert Ingraham's posters.
A senior reporter at ZNS also collapsed and fell ill and had to be rushed for medical attention after a rush of FNM posters on nomination day with Hubert Ingraham.
Last week a young man in Yellow Elder's Mt Moriah constituency collapsed and fell from a ladder as he attempted to put up a poster of Mr. Ingraham.
He too collapsed and died.
Bahamas Press offer our condolences to the family of Marsha. May she rest in peace.
We report we decide!