Why has the FNM refused to share with North Abaco the BIO of its candidate?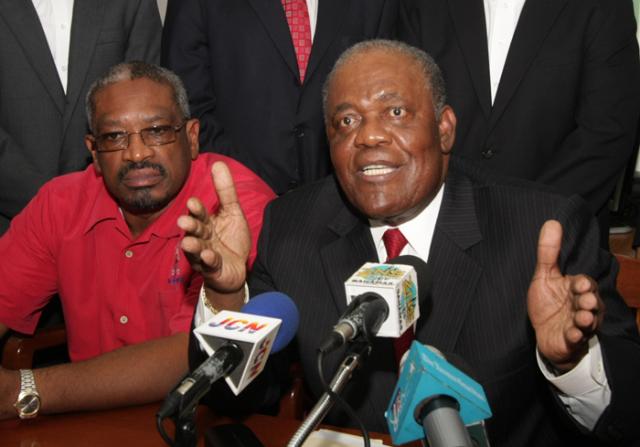 Nassau, Bahamas – Set to lose North Abaco to the PLP, FNM interim leader, Hubert Minnis was busy in the press this week trying to convince FNM not assisting him in the North Abaco bye-election that he has what it takes to lead the opposition.
His week of press sputters started off when he told the media someone threatened to kill him in North Abaco and that the individual would be tried before the courts Monday morning. Well, that was a lie! The man we identified in the threat was a former FNM who told Minnis how his party will get beat so bad in North Abaco, he might die after the cut-you-know-what!
You would remember the lie he told the press when he said he was being victimized because he didn't have an office, but that wasn't true because he took the keys to the leader of the opposition office on Parliament Street from Maurice Tynes, Clerk to the House two weeks after the general elections – Minnis just refused to use it.
Then, after seeing they have no plans for the future of North Abaco, Minnis went to the Press again this week to tell them that he welcomed the Prime Minister to Abaco so he could see how a constituency under Ingraham representation had not left one outside terlet in the constituency.
But even that was a big fat lie and now FNMs are wondering how did they elect Minnis leader. It is clear that the man who continues to put his foot in his mouth does not know Abaco at all. For while Minnis was talking about outside terlet and claiming none existed in Abaco, some individual in the Mud and Pea communities – which still is without proper sanitary conditions with no running water or sewerage – was slinging a bag of human dung out the window.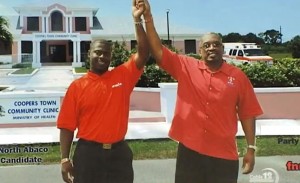 Minnis must not know the Mud and Pea communities in Abaco are the largest ecological disasters allowed to fester human suffering ever in the history of this country. What part of the world did Minnis come from?
Residents in those large communities of Abaco have nothing to smile about and from the looks of things cannot agree with Minnis that their conditions are anywhere near better than Bains Town or the Grove. Ingraham has represented those very communities for over 30 years.
But of course the wutless media in the Bahamas would have nothing to say on that!
And while Minnis continues to present an election in North Abaco without any plans for the way forward or any new ideas, his hologram candidate is set to do battle with Bahamas Press.
Documents showed to us over the weekend question the integrity and eligibility of the FNM candidate.
For months now we have asked the Free National Movement leadership to issue a bio on its candidate and to this very day they have refused. WHY?
No one appears to know, including hardcore FNMs who questioned his selection by former Prime Minister Hubert Ingraham.
Members of the WUTLESS MEDIA have refused to ask Minnis or the FNM who is this boy and only Bahamas Press knows why.
So, since they refuse to tell yinner, we at BP will.
Stay tuned this Sunday for a BP exclusive on the FNM candidate. The details will shock the hell out of you. All we ask is one question: "Can the North Abaco candidate for the FNM travel to the United States of America and if not, WHY?"