Junkanoo goes north!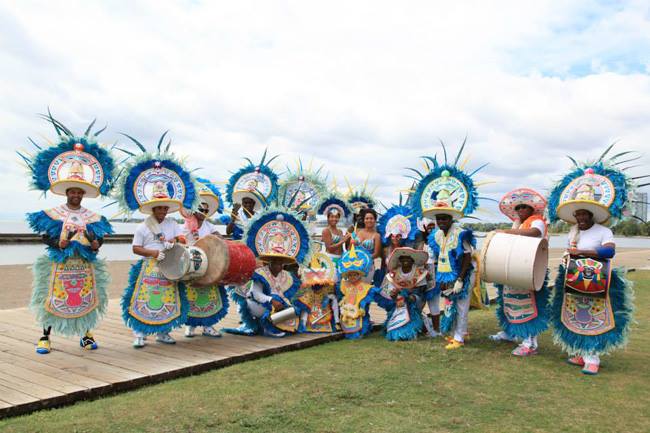 CANADA – The group known as the Bahamian Junkanoo Legends was formed in Canada with the desire to give fellow Bahamians a taste of being back home through Junkanoo. Bahamian Junkanoo Legends is affiliated with the Association of Bahamians in Canada and continues to play a pivotal role in bringing Bahamian people together. Today, Bahamian Junkanoo Legends performs at a wide range of cultural events throughout Canada.
On September 6, 2014, the Bahamian Junkanoo Legends had one of their most memorable weekends! Beautiful costumes and Junkanoo music were on display in support of hundreds of walkers at the Shoppers Drug Mart 2014 Weekend to End Women's Cancer. The weekend honoured those whose lives were lost to cancer while bringing hope to those still living with the disease.
This Walk benefited the Campbell Family Cancer Research Institute and began at the Roger Center Home of the Toronto Blue Jays.
The participation of the Bahamian Junkanoo Legends truly made a difference as many walkers joined in dancing to the Junkanoo music including the oldest walker who was 101 years old. They truly had a life changing experience as they were able to uplift the spirits of the walkers through music.