Black thick smoke blocked the entrance of barracks and East Street North closed down for a short period…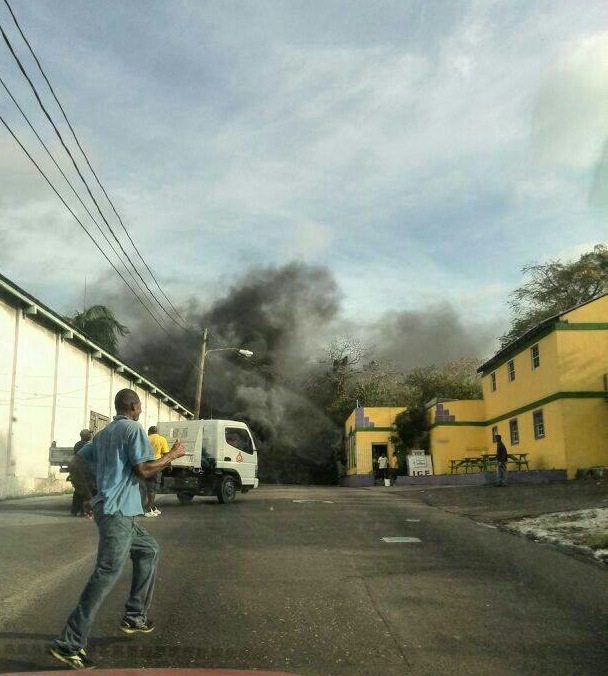 Nassau, Bahamas — People are hauling across East Street near the Mortimer Candy Kitchen this morning after what can only be sabotage outside the Police Headquarters.
A massive car fire erupted at Barracks this morning on East Street North.
Thick black smoke shown here engulfed the area as we understand a car just outside quarter guard is to blame.
WHAT IN THE HELL IS THIS! Fire right outside the yard where all the government fire trucks sit?
Everyone appeared shaken in the Treasury building as some initially thought the headquarters had blown up. The smoke was thick and dark.
That vehicle must have been carrying Kerosene.
The scare brought reminders of when a building within the barracks caught fire in 2013. The building burnt right on the side of the Fire Department, where most of the fire fighters were fast asleep in the middle of the day.