Pair tried to take out of the country the limited US reserves we now have…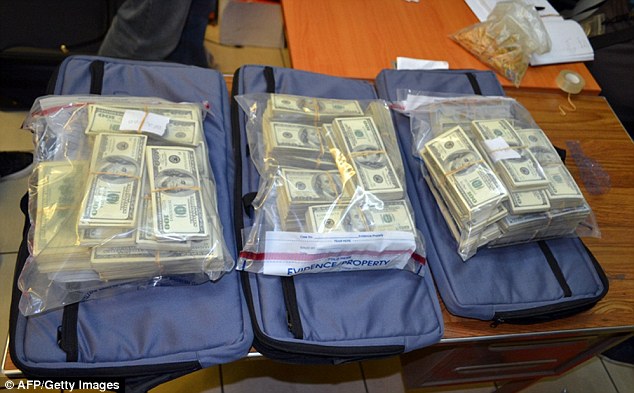 Nassau, Bahamas — Where in the hell they think they were going with all that money? Two Jamaican Nationals caught at LPIA taking large sums of money believe to have been gained by illegal means…
DEU ARREST 2 JAMAICAN NATIONALS FOR PROCEEDS OF CRIME
Two (2) men ages 54 and 40 years are in custody after they were arrested on Thursday 6th March 2014, for possession of a large amount of cash suspected of being derived from the Proceeds of Crime.
According to reports, around 12:50pm, Drug Enforcement Unit officers acting on intelligence conducted a search of the two men at Lynden Pindling International Airport (LPIA) and found a large amount of cash suspected of being the Proceeds of Crime in their possession. The two men who were attempting to board a flight to Jamaica were taken into custody and are expected to appear in court later today to be formally charged.
Meanwhile once again the city dump is on fire. Fire teams believe the fire was intentionally started and now Bahamians must endure another distraction from VAT.
Photo below shows BP LIVE CAM TEAM just outside the City Dump on Fire Trail Road. The dump is on fire once again. Metal cutters illegally on the site are to blame for the massive fire this morning. Torch and gas does not go well. Ahh, well, Mama dem homes in the area ga be smokey again. HERE WE GO AGAIN!!!
We report yinner decide!