More political problems in Cayman Islands could force offshore investors to move money to the Bahamas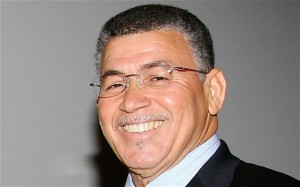 By Caribbean News Now contributor
GEORGE TOWN, Cayman Islands — Following the removal of Cayman Islands Premier McKeeva Bush from office in a vote of no confidence on Tuesday afternoon, the five members of the ruling United Democratic Party (UDP) that voted with the opposition to oust Bush have now been threatened with expulsion from their party on the grounds of "undesirable conduct".
On Wednesday, Governor Duncan Taylor rejected calls from Bush and opposition party members to dissolve the Legislative Assembly and call early elections, opting instead to allow one of the "rebel" MPs, Juliana O'Connor Connolly, to form a minority government as the new premier, with her four colleagues as cabinet ministers.
At a press conference on Wednesday, the five UDP members of the now minority government indicated that they were uncertain of any future role they might have in the party and expected in turn to be ousted from the UDP.
Former premier Bush, 57, was arrested last week in connection with a number of ongoing police investigations into the alleged misuse of a government credit card and breach of trust, abuse of office and conflict of interest, contrary to the Anti-Corruption Law 2008.
After being questioned for two days last week, Bush was placed on police bail until February 2013 to allow further investigations to take place in the Cayman Islands and elsewhere in connection with the allegations made against him, police said.
Bush has denied any wrongdoing and strenuously resisted calls to resign following his arrest. However, after several days of silence on the matter, support within the UDP in parliament apparently began to erode over the weekend, culminating in the no-confidence vote on Tuesday.
In a bizarre turn of events, according to local media, the chairman of one of the UDP constituency organisations, Mario Rankine, who has accused the rebel MPs of disloyalty, was himself arrested on Thursday on suspicion of immigration offences.