PM Minnis tell FNMs not to practice democracy in the election of its CHAIRMAN? WELL WAIT! What kinda people time is dis?!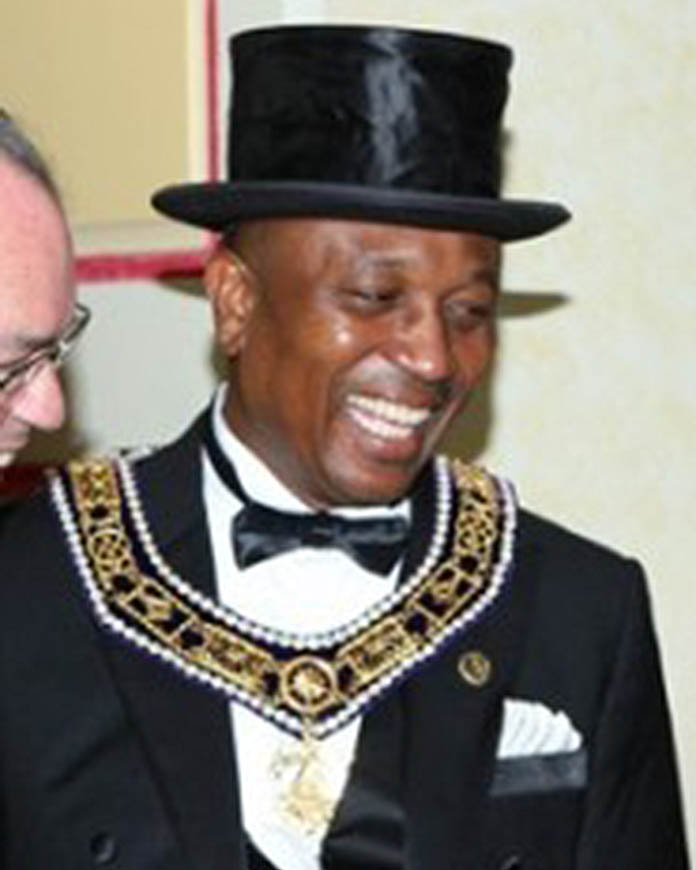 Nassau, Bahamas – The buffoon rejected and kicked out of BTC after many years of making the lives of his co-workers miserable, has now been given the nod to be the chairman of the FNM. What in da hell is dis?
Snitches within the FNM party, who value the power of BP and who do not want to see their party sink lower than it already has, are adamant about stopping the leader's command to deliver unto him, Carl Culmer, as chairman of the now suffering, FNM. Command? No democracy eh?
FNMs are complaining that the position of Chairman of the party is derived from a nominating and voting process, so they find it insulting that party leader, Dr. Minnis is instructing them not to nominate another person against Culmer.
Now yinna would remember Culmer is no stranger to BP. He was in charge of the Prince Hall Lodge for many years when he expelled many good brothers like Geno Nairn and tore the lodge a part. He was kicked out of BTC in early retirement and has now turned his eye to politics.
Culmer had his mind set on an Eleuthera nomination for last election, but the people of his hometown, Eleuthera, rejected the thought of Culmer representing them. He was banished from Eleuthera and made to track behind Minnis on the campaign trail offering him ill advice.
As a pay off for his loyalty and advice, Minnis wants to "award" Culmer with the chairmanship of the FNM but party members are resisting. As a matter of fact, there is a growing, "anti-Minnis" fraction in the FNM who are saying he runs the party like a petty shop and makes horrible decisions, party-wise and nationally.
Besides being a trouble-maker wherever he goes, Culmer, has a bad reputation with the ladies. He is either too rough with them or too forcefully-friendly with them. If you get our meaning. Either way, Culmer for chairman is a bad idea for the FNM. He is not well known or respected as a politician and does not have the much-needed finesse to run a party and the day will come when he will think himself above taking instructions from the party leader, Minnis.
Oh yes! Culmer is not easy! He is just biding his time now before the real aggressive him comes out. To Dr. Minnis we say, Bad idea! Bad choice! Trouble ahead!
Now BP's pick for the FNM party chairmanship is Heather Hunt, but insiders tell us that party leader Minnis is, "Not on her run" as she has always challenged him when she feels he made the wrong decisions and proved, over the years, not to be a "yes-woman". If Hunt supporters get hell up in them and decide to defy the leader's wishes, she will most likely win and the leader will shun her.
BP is going to leave you with this to think on. We said the anti-Minnis fraction is growing. It is being led by a former prime minister. Put it this way, it can't be Pindling cause he is dead, it can't be Christie cause he too busy still trying to figure out why the PLP got that sound cut hip at the polls on election day, so that leaves only one person …..
We report! Yinna decide!