Traffic incident records the third fatality on Eleuthera in three weeks.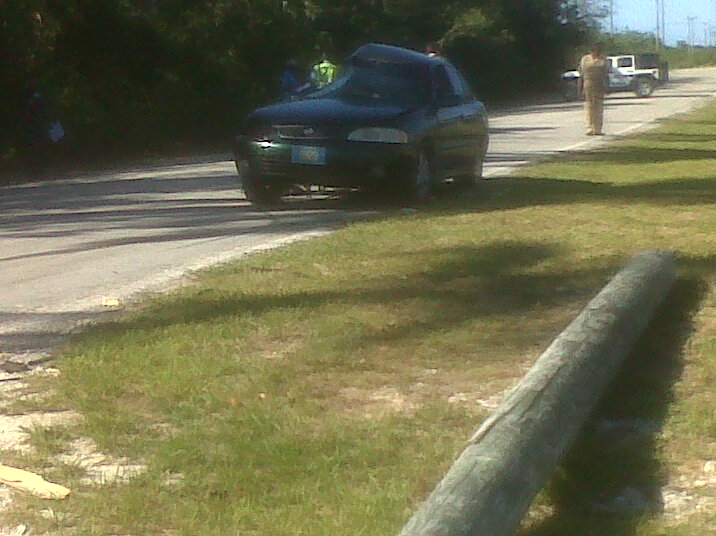 Eleuthera, Bahamas — A fatal incident on the roads of Eleuthera this afternoon has claimed the life of at least one child and has left a mother and her other son in serious condition.
The mishap occurred just outside the Tarpum Bay area on the island. The family we are told was driving when a tire blew and threw the vehicle out of control.
We can report one of the twin kids was thrown out of the vehicle when the incident occurred and another was left inside.
Up to press time, the surviving victims were taken to the Rock Sound Clinic where they were stabilized and airlifted to the capital.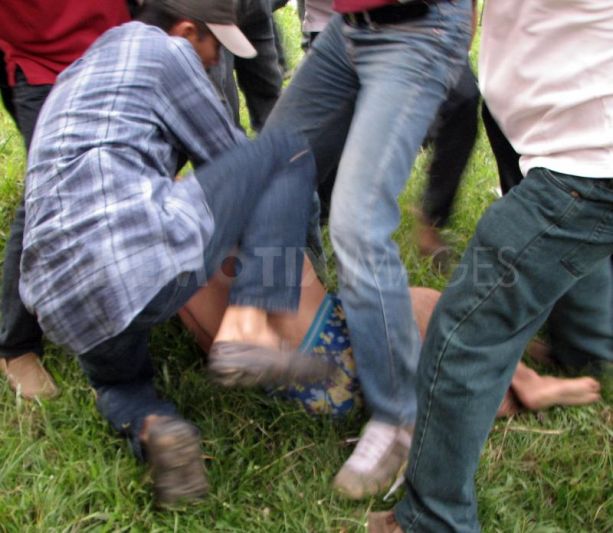 The mother, Lakeisha Rolle, we are told is unresponsive at this time and is fighting for her life.
Citizens and police working together on Abaco nabbed another thief off the street…
Marsh Harbour, Abaco — Breaking news coming out of Abaco today confirms quick action by members of the Royal Bahamas Police Force and the community has nabbed a suspect wanted for robberies on that island.
News out of Abaco this afternoon confirms two female guests were robbed of their purses while walking home from the food store.
However, just when they thought all was lost, with the help of a few good decent citizens and the police acting fast on tips, the "Bahamian" boy was caught and arrested.
Haitian nationals are normally blamed for these sort of crimes but today it was a young man from Fire Road, a hardcore. raw bone native from North Abaco, who everyone on Abaco now know is a thief.
Wild fire in Southwest now underway – believed to be started by illegals burning coal in the area…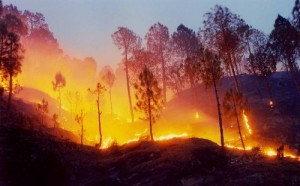 Breaking News <<< Bahamas Press is reporting that a massive [intensive] wild fire is underway in the Southwestern section of New Providence – west of Gladstone Road.
We can report the fire is believed to have been started by illegal squatters in the bush who are burning and cutting down the protected forestry in the area. The fire is quickly spreading in many directions as the area is dry.
The wood cultivated is usually exported as coal for Haiti… Soon just like in the hills of Haiti the Bahamas – New Providence will have no more pine forest areas. Trees in the area are presently being destroyed!
Police make arrest of House-breaking suspects…
Five(5) flat screen televisionsand two (2) Sony play station consolesalong withan assortment of games were confiscated by police shortly after noon on Tuesday.
According to reports officers of the Southeastern Division along with officers of the Selective Enforcement Team (SET) acting on information conducted a search of a residence at Churchill Subdivision off Soldier Road where they discovered two (2) flat screen televisionsand a Sonyplay station.
As a result a 21year old male resident and19 year old male of Ridgeland Park were arrested.
Acting on information officers conducted a search of a home located Robinson Close off Carmichael Road where they discovered two(2) additional flat screen televisions and the second play station.  As a result a 32 year old male resident was arrested.
Acting on additional information, officers conducted a searchof a residence at Nassau Village, where they discovered the fifth (5th) flat screen television.
Bahamas Press is calling on all citizens to watch and report wherever and whenever they see suspicious activity in their area.
News Breaking HAPPENING RIGHT NOW!!! Police have just ended a high-speed chase of a van into the COMPASS POINT area of western New Providence. Now get this, the suspect is believed to have been carrying a quantity of drugs. After being spotted by patrols in the area, the occupant in the van sped off and later crashed near Compass Point. The frantic driver then ran into bushes but was quickly captured by the police in pursuit with weapons drawn. Police are now combing the area for the drugs…BP IS LIVE ON THE SCENE IN BULLET PROOF GEAR where all the action now is unfolding…..WHAT A RIDE!!!!
We report and yinner decide!