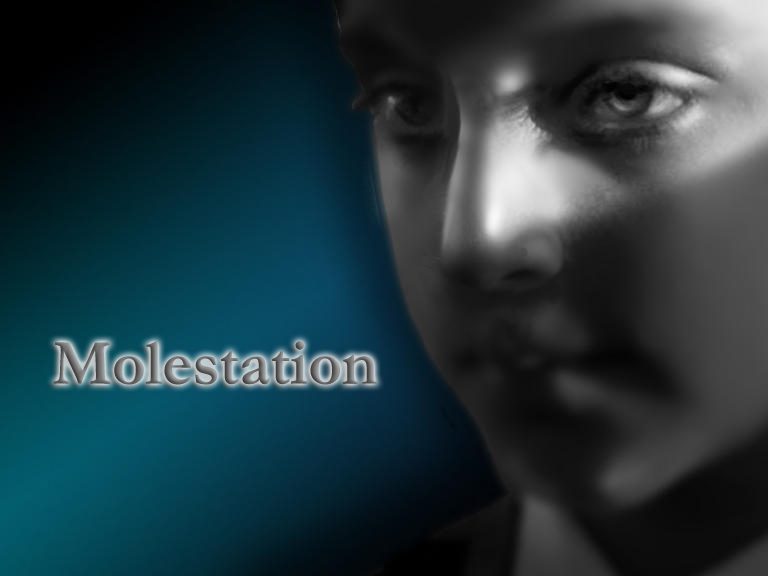 Click to Listen to ZNS TV exlusive report with COP Ferguson tonight
Nassau, Bahamas – Well there you have it folks, the Commissioner of Police came back yesterday and reported no molestation ever took place on a 5 month old baby girl. He noted that this was following an official  autopsy report. Can someone please tell us how did police, if they do real investigations, circulated that the child was molested? What caused them to come to their earlier conclusion? This is incredible!
Justice Jon Isaacs on last week told us how officers are good at coercing witnesses and tampering evidence. Here is another example of their WUTLESSNESS. They are now circulating false messages to members of the public! All we say at Bahamas Press is this, here we go again with the world famous Gestapo police.
But as we said before, whether it is a 5 month old, a 5 year-old, the children of Eight Mile ROCK HIGH (where Carl Bethel's ministry also told the media through ZNS, "…there was no case…"), the 11 year-old girl from the North Andros High School, or the 13 year old girl who was raped at the once prestigious Queen's College, SEXUAL CRIMES committed on children are SERIOUS CRIMES!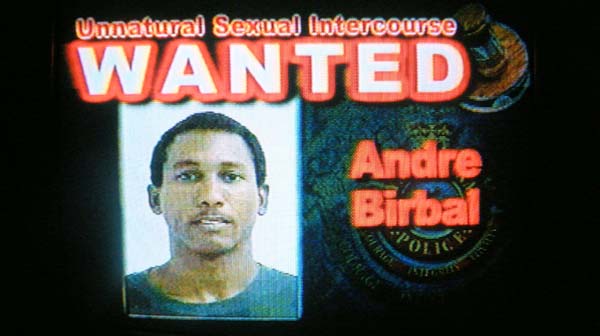 Where is the outrage?  There is none. To prove how WUTLESS this town is, the same anger for the 5 month old  could not be felt for those innocent boys at the Eight Mile Rock High School! Rage did not come from the MP for the constituency. To this day Andre Birbal is still not in the Bahamas, and we've learned that the Attorney General of the Commonwealth of The Bahamas has yet to formally pass the paperwork onto the Americans for his extradition. WHAT A SHAME! THIS IS A SERIOUS INDICTMENT NOW ON THIS WUTLESS INGRAHAM Administration!
However, Bahamas Press does its homework and we have caught up with a former social worker from the Department of Social Service. She told us how there are many incidents like the one of the 5 month old baby, that never get reported.
Lynette Bridgewater [false name used] told Bahamas Press, "It is incredible what is happening in this country involving the rape of little children. I have seen it all and trust me, I had to resign from the department because of the gruesome cases being reported on a daily basis.
"I have seen enough to make me not even want to eat for days. It's worse than a horror movie. What I have seen done to children in the Bahamas is so wrong."
Turning her attention to cases in the department, Bridgewater said she never thought incidents  of  'child sex slavery' was being practiced in The Bahamas.
"People think that India and Cambodia are the only places for child sex slaves, but in this country, some children are sold for $8 by their mothers wanting to get drugs. There are also mothers trading their daughters for fridges, cars, stoves and money right here in the Bahamas, and I believe this is getting worse because of recession.
"The worse sex slave instance I've seen was a police bust, which took place at a house out east in Nassau, where a 6 year-old was chained naked in a room with horrendous damage.
"One of the worst cases I've seen was a two month old baby who had been drinking semen after his father, who would intentionally starve him and then give him his private. We at the social service department had documented evidence where in this case, the mother walked in on one such incident when she had to come home unexpectedly. It might not seem like a lot to a woman who engages in oral sex, but to a child? This is demonic!" Bridgewater said.
Almost on a daily basis she recalls these and scores of complaint were being investigated in the department, yet the system she added, appeared too weak to handle the many caseloads.
Another disturbing case was that of an eleven year old, who received lunch money by sleeping with her father. "She also had to sleep with one of his friends in order to receive some other things like books and supplies," Bridgewater said.
"The victim in this case did even more in order to could protect her molester from from raping her toddler sister. Luckily she reported this to several persons. The child's mother was out of the picture."
The former social worker also added, "One of the early cases I saw was a 4 year-old who was raped by her uncle and contracted a sexually transmitted disease. The child's private parts had been split from her vagina to her anus and she spent a significant amount of time in diapers and had to learn to walk properly again. After the uncle was released from police, he attached the same child for reporting the matter and she was damaged so badly she ended up with a hysterectomy. These incidents occur in the Bahamas almost everyday, yet this is all hidden for the ear of the public!"
There was also a case where a two year-old girl was raped by a 5 year-old boy, according to Bridgewater. "The mother of the girl heard rumors that this little boy was going around the neighbourhood getting fresh with the girls and trying to get them to do things. That mother, who ignored the rumors, and left her daughter in the home unattended to run an errand. When she returned home she came back home to find blood in the little girl's underwear. Another child playing with them told of what happened. This proves that when a community sits silent it doesn't matter until an incident falls on your doorstep," she said.
Bahamas Press has learned that many cases are today continue to stalled in the courts. And many more are still collecting dust on the department's shelves. Clearly, this is a sign that the CHILDREN OF THE BAHAMAS ARE NOT GETTING JUSTICE IN OUR SYSTEM!
Another vulnerable child was molested well into her teens by several members of her family, Bridgewater continued. "She was adopted and therefore the male members of the family claimed it wasn't incest when the matter was being investigated. The young girl became highly promiscuous as a result of her molestations. She told us when she reported the matter how her body didn't feel normal if it went without sex for more than two days at a time. This, according to her, is what she was used to. To keep her quiet they [male family members] spoiled her, and the adoptive parents did nothing and acted as if nothing happened," she told Bahamas Press.
"In Another case, which blew my heart apart, was with a child who was groomed into having sex. She reported how he further violated her with kiss her, and then forced oral sex upon her. The molestations began at age seven. The girl told us when her mother wasn't home, the stepfather would coerce her to bathe with him and that would lead to him pleasure himself with the girl. Uncomfortable, the child noted that her stepfather acted as if it was a game. She told us he made it a secret game and caution her that no needed to know. It wasn't until she got in junior school she realized what was happening."
Bridgewater advises that parents must be proactive with their children by teaching them good and bad touches. We at Bahamas Press again are sadden to hear all this. And we know the taboo in this country has found its ways into public. Reginald Ferguson, The WUTLESS MEDIA and those with minds like Carl 'Undernourished' Bethel must know that the times have CHANGED! They cannot spin news anymore, for the truth will come out for sure!
Bahamas, WE NEED CHANGE!