Woman in the crowd told BP – "Same shit -different day!" Selling Dreams 2.0!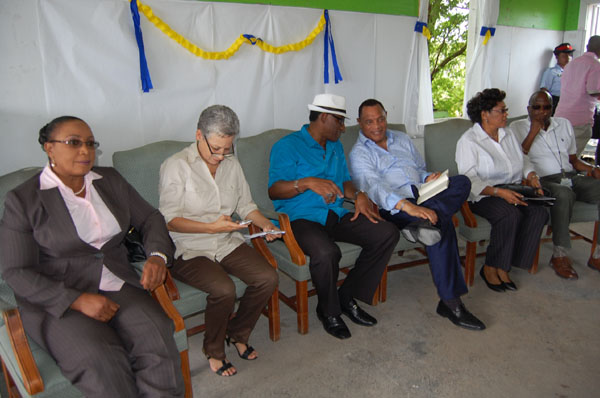 'Selling Dreams 2.0' is on the move!
Nassau, Bahamas — Christie and the crew selling dreams went to Mayaguana this Easter Monday to welcome the first Bahamasair flight to the island in five years. This is good news for the island that recently witnessed tragedy when three persons lost their lives on a runways full of holes, left in place by the Ingraham regime.
But what was interesting was that Christie was just talking – again. Telling the people of that community his same ole line of peas and rice, guava duff and rum punch. There was nothing new.
Looks like the government is busy having ceremonies, hauling the media along, and then, selling some new dream to the hopeful [Shake head].
As Christie spoke, the rain began to fall. The sky was crying and we know not – if it was tears of joy or sadness. Nothing is happening for Mayaguana even though the people have stayed loyal to the PLP.
The times are bad – real bad. Plenty talk – no action.
And so, while Christie spoke, we noticed that people started to look for buckets to catch water in the leaky terminal hanger where the ceremony was being held.
The rusty hanger is just as bad as the former runway. But there was no promise to fix that. Christie said when he comes back he will talk about economic opportunities. YEAH, RIGHT!
Plenty talk – slow on action…
But we could not help but overhear a woman who was in the terminal who said loud enough so we could hear even as Christie spoke, she said, "…same shit different day!"
We report yinner decide!