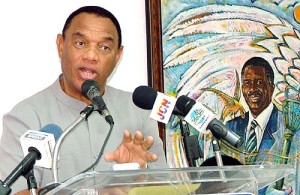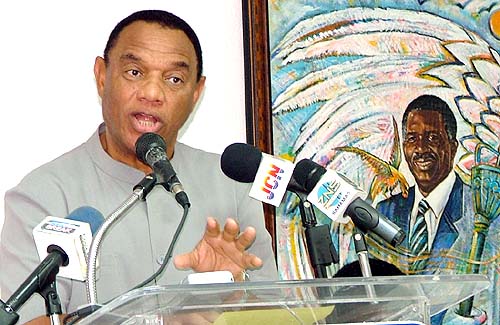 Press Statement
Rt. Hon Perry G. Christie
Leader of the Progressive Liberal Party
17th January 2012
FOR IMMEDIATE RELEASE
Forty-eight days after the Progressive Liberal Party expressed serious concerns about the FNM government's approval of the Atlantis deal, that deal has fallen apart, leaving more than 7,000 Bahamians even more anxious about the security of their jobs.
The Prime Minister and the FNM government have shown extraordinary incompetence when it comes to dealing with our nation's largest private employer.  Working in secret behind closed doors, they approved a takeover by a junior creditor without first securing support from more senior creditors, who went on to pull the deal under, leaving the future of Atlantis uncertain. Despite repeated calls from the PLP, the FNM has never shared the details of that agreement with the Bahamian public.
This is not a game. Bahamians must have an effective representative at the bargaining table. The PLP is willing to assist the FNM going forward. The Bahamas must now reach out to all creditors, assist in new negotiations, and work with all stakeholders to preserve the operations of the resort, protect Bahamian employment, and avoid foreclosure or insolvency.
—END—-
Editorial NOte: NOT ONE WORD HAS COME FROM THE LIPS OF THE INGRAHAM GOVERNMENT!