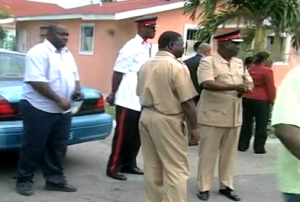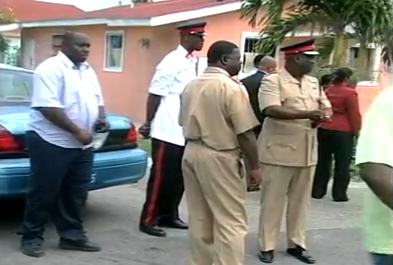 Nassau, Bahamas — Bahamas Press is following the 4th strange death incident for 2012 after the sister of a 23-year-old man found her brother unconscious in front of the family home this morning.
Now get this, according to sources now investigating the scene, EMS officials were called to a home in the Carmichael Road area sometime around 1:30 am this morning. The man was brought to the residence by three male friends and dumped in the yard and left.
By the time assistance came, the man had no pulse and was later pronounced dead by officials.
It is unknown what happened to the men who dumped his body in the yard, and, up to this time, police have not concluded that the incident was a murder as the victim showed no signs of bodily harm. News of the incident went unreported in the press while police are still investigating.
POLICE ARREST TWENTY-SIX (26) MALES IN ABACO
In keeping with the Commissioner of Police's policing plan to "Tackle Crime", officers of the Central Detective Unit, New Providence, teamed up with officers from the Marsh Harbour, Abaco District and George Town, Exuma and launched "Operation Crack Down". The operation was conducted between Friday 13th January 2012 and Sunday 15th January, 2012. At the end of the operation, twenty-six (26) males were arrested. Four (4) men were arrested for possession of ammunition, ten (10) men for questioning in reference to firearm and ammunition possession, eight (8) men for Armed Robbery, two (2) men for Attempted Murder, one (1) male for Assault with a deadly weapon and one (1) male for Causing Harm. Police are encouraging members of the public to adhere to all laws and to report any suspicious people, vehicles and activities, as working together we can create a safer Bahamas for all.
POLICE INVESTIGATES HOUSE-FIRE
Police are investigating a house fire, which has left two (2) people, an 11-year-old girl and a 25 year old male, in hospital and a third person dead. Initial police reports indicate that shortly before 1:00 am on Tuesday 17 January, 2012 police received information of a house-fire at Heritage Drive off Baillou Hill Road (Black Village). Fire personnel responded and on arrival met a four-room single story wooden structure engulfed in flames. Firefighters were able to extinguish the blaze; however, the home along with its contents was completely destroyed. Additionally, four (4) other homes in the area received minor fire and smoke damages along with two (2) Omni-buses. After extinguishing the blaze officers conducted a search of the building and discovered a body burnt beyond recognition. Active police investigations continue.
OFFICERS OF THE MOBILE DIVISON UNCOVER SHOTGUN
Just 17 days into the New Year police throughout the country have confiscated a total of twenty-six (26) assorted firearms and one hundred and one (101) rounds of ammunition. The latest weapon recovered by officers was around 12:20pm on Tuesday 17th January, 2012. Initial police reports indicate that officers of the Mobile Division acting on information proceeded to Kim's Crescent off Baillou Hill Road where they conducted a search of an abandoned vehicle and discovered a shotgun. No one was taken into custody. Active police investigations continue.
SUSPECT TURNS HIMSELF INTO POLICE
On Saturday 14th January, 2012 police issued a wanted bulletin for 34 year old VALENCIO DARLING of COWPEN ROAD reference to Possession of Dangerous Drugs. Police wish to inform that around 6:00 am on Tuesday 17th January, 2012 the suspect turned himself into the Southern Police Station accompanied by his attorney.