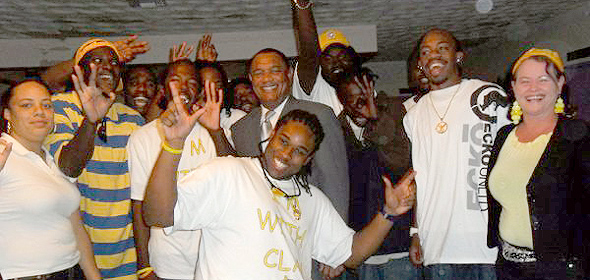 Eleuthera, Bahamas — Party Leader, The Rt. Hon. Perry G. Christie assembled a team of leaders in the PLP and touched down into beautiful Lower Bogue, North Eleuthera on Monday. The objective was to meet and interact and listen to supporters and community leaders, to bring sweeping changes to the Bahamas following the next General Elections.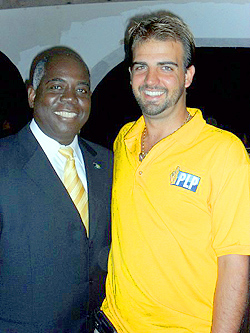 Residents from Current, Hatchet Bay, Harbour Island, Gregory Town, Bluff, Spanish Wells and as far away as James Cistern; an almost seventy miles journey, packed the room.
The feeling of victory was electrifying as supporters showed the growing momentum for the PLP in the communities.
They recalled the days when former Party representatives, Marvin Pinder, and the late Peter J Bethell, served the area. Residents assured the leadership they would work tirelessly to recapture the seat for the PLP.
The meeting heard from two of the candidates seeking the nomination to become the next sitting MP for the islands.
Chriswell Johnson and Clay Sweeting presented themselves to the excited crowd and vowed whoever is chosen, they will do their part to make certain the PLP is represented in the Parliament following next elections.
Party Leadership Perry Christie, Philip Davis and Bradley Roberts all reminded those gathered that the time is now to begin mobilizing on the ground. Mr. Christie assured the residents a candidate will be selected shortly.