Christie along with Arnold Forbes renews commitment to BELIEVE IN BAHAMIANS!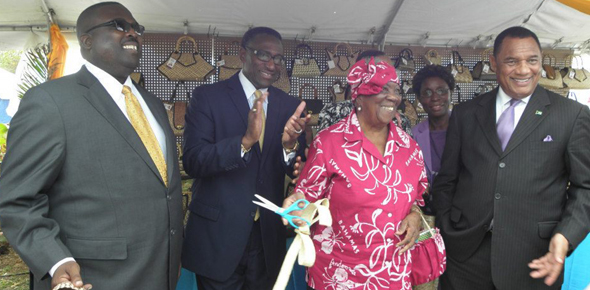 Forbes set to take Bahamian businesses to new heights!
Nassau, Bahamas — Prime Minister The Rt. Hon. Perry Christie along with Minister for Local Government V. Alfred Gray joined Executive Chairman of BAIC Arnold Forbes at the opening of BahamArts annual festival yesterday.
The colourful festival, which showcases a number of Bahamian artisans work, promotes the endless opportunities available top Bahamians in the handicraft business.
90-year-old Handicraft Artisan Mrs. Dorsett opened the event. She along with the Prime Minister and executive at the Corporation joined dignitaries as they examined a number of Bahamians creations now on display at Arawak Cay.
The festival runs from 10am to 11pm on Saturday Dec 1st [today].