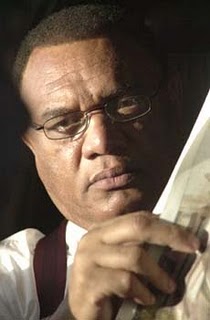 REMARKS BY THE PRIME MINISTER
RT. HON. PERRY G. CHRISTIE MP
ANNOUNCING DIPLOMATIC APPOINTMENTS
5th September 2012
Ministry of Foreign Affairs
Goodman's Bay Corporate Centre
I am pleased this morning to announce three diplomatic appointments.  These are the first of this term.
I propose to advise his Excellency the Governor General of The Bahamas pursuant to Article 111 of the Constitution to appoint
Alma Adams, Ambassador Extraordinary and Plenipotentiary to the Republic of Cuba, resident in Havana; Eugene Newry, Ambassador at Large and following the General Assembly session of this year to succeed Paulette Bethel as Ambassador to the United Nations; Paulette Bethel will return home to take on new administrative responsibilities at the Headquarters in the Ministry; and Edison Bethel, High Commissioner to the United Kingdom, resident in London.
This is an experienced diplomatic team.  I am confident that they will give yeoman's service to their country abroad and in the case of Ms. Bethel at home.  They are the country's generals on the front line; they are the face of our country to the world.
Mrs. Adams served as Consul General in Miami for five years from 2002 to 2007.  She speaks Spanish.  She distinguished herself in the community of south Florida as an adept communicator and convener of the Bahamian cause.  She will take these skills to Cuba where we have significant student, tourism, commercial and medical interests. She is a former Senator.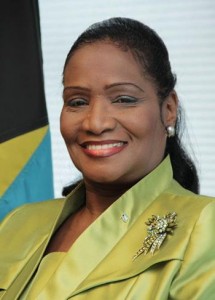 Dr. Eugene Newry served from 2002 to 2007 as Ambassador to Haiti.  While there he gave distinguished service during a turbulent period in Haiti's history.  He and his wife were an excellent team.  You may remember that his wife was injured during a robbery attempt in Haiti.  Dr. Newry is political activist with a long tenure in my party.  He was one of the founders of the National Committee for Positive Action, the group which was responsible for bringing about major political and constitutional changes in our country.  He has succeeded as a physician but never stopped his social commentary.  Today, he is a regular on a television talk show.   I know that he will succeed at the United Nations taking our message abroad.  In the meantime, he will act a special envoy and Ambassador at large to deal with certain matters which arise from time to time but in particular to deal with the seizure of a Bahamian plane by Haitian authorities which we are seeking to be released.
I am proud to name the distinguished broadcaster and newsman Edison Bethel to the post of High Commissioner. I hope that this sends out a signal to the country that we draw our talent from all walks of life.  Mr. Bethel goes to London with his beautiful wife Dawn who was his consort in New York where he previously served as Consul General from 2002 to 2007.  He was a popular favourite with the Bahamian community in New York.  They asked for him to come back but fate has higher things in mind for him.  I know that he and his wife will make ac pair and they will take their considerable social skills at galvanizing the student community in London as well as advancing the Bahamian cause in Europe as when will also be accredited to France, Spain and   (others named).
So congratulations ladies and gentlemen.
Our foreign policy team is strengthened by these men and women who understand the need to be ambassadors for our country and also a prime role in bringing new investment to our country.
I expect with the exception of Dr. Newry that the formalities required with the host countries will be settled and the new ambassadors will be in post by 1st November.
I now invite each to make a brief statement in reply after which I will take three questions.
End