If Hubert Ingraham resigns, 2012 would become the worst year ever for the FNM in its history…
Nassau, Bahamas — The game is now set and what is clear today is the fact that a by-election in North Abaco cannot take place before November.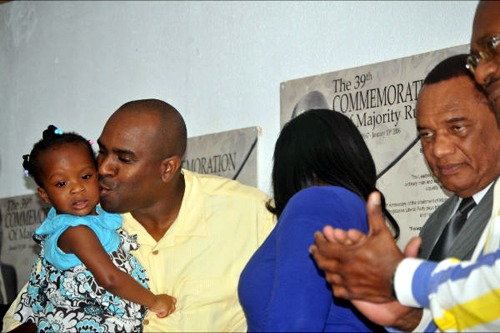 Parliament suspended today for its summer break and will not convene until October 17th. This also means not until the House next sitting can the Speaker inform the Chamber of a vacant seat and thus enabling the Governor General to issue a writ of election for the constituency.
This would now push the race back to the middle of November, which is the likely date for the Christie Administration to get a YES VOTE on regulating the numbers business in the Bahamas.
The idea to hold both the by-election and referendum at the same time could spell success for the PLP in North Abaco.
In fact, many numbers experts tell us that Bahamians are ready to make the business legal so everybody wins!
As one writer puts it in a letter to the editor, once the opposition is defeated in North Abaco it would record 2012 as the worst year in the history of the FNM, who this year celebrated its 20th anniversary of its 1992 victory.
The party is plagued with tragedy, buried in defeat, embattled at levels of leadership and is divided to the core.
As one FNM in McDonalds told BP, "Who could save us now?"
We report yinner decide!