VAT PSA 17 from King Of Hearts Media on Vimeo.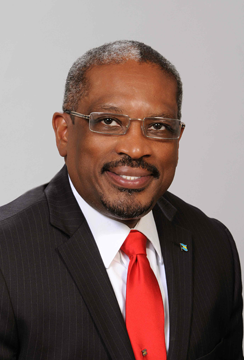 Christmas Message from Hon. Dr. Hubert A. Minnis
Let this Christmas season be a time of peace and goodwill toward our fellow man. It is a joyous and wonderful time of the year, filled with giving, sharing and enjoying our friends and family. I, like many of you especially look forward to actively participating in our Junkanoo parade. However, the true meaning of Christmas is in God's love for us; God sent His son, the Christ child, to redeem man and provide a way of salvation.
While many will enjoy this season, some Bahamians will find this Christmas very challenging. We are compelled to reflect on those less fortunate, the many unemployed, the poor, those struggling to pay mortgages and high electricity cost, the sick, and the victims of crime. We must all remember the grieving families, whose loved ones have been violently murdered on our streets and pray for their comfort during this season.
The birth of Christ is a reminder that life is a precious gift from God. I therefore call upon all Bahamians to work in unity to fight against this terrible crime epidemic that has gripped our beloved country. We must all be our brother's keeper and during this season increase our charity, kindness and generosity. I pledge to do my part to inspire, empower and offer hope to every Bahamian.
I encourage and support our brave Police officers, Defence Force officers, Customs and Immigration officers, first responders, nurses and doctors and all who will be hard at work making our country a better place during this season.
Though challenged, our people are strong, though times are hard we find hope, and no matter our circumstances we remain a grateful nation.
I therefore take this opportunity on behalf of my wife Patricia, my family and the entire Free National Movement family to wish all Bahamians and especially my Killarney constituents, a very Merry Christmas.
May God's love favor and blessings be with you during this season.
PSA 18 from King Of Hearts Media on Vimeo.