Bahamas Press reports Senior Pastors on Grand Bahama are caught in Gay Bars…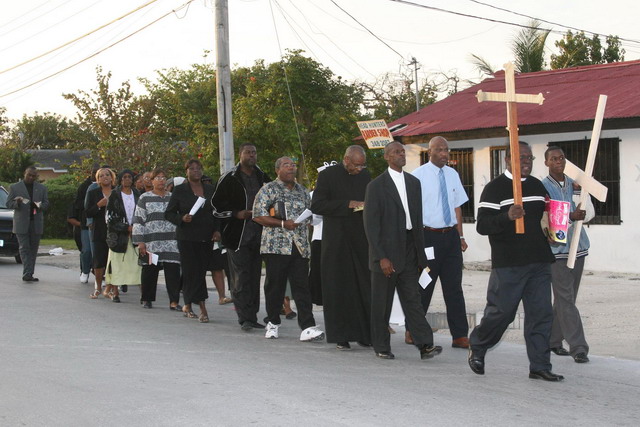 YOUNG BOY FIRED AFTER REPORTING HOW CHURCH LEADER BUGGERED HIM IN DANGEROUS LOVE AFFAIR!!!
BP has found out that the male stripper and cross-dresser [ACCUSER] at the centre of these allegations is now fired…
Nassau, Bahamas — JC Wallace, Freddie McAlpine and Leslie Woodside, we can report, are all in support of the current GB Christian Council Execuitive, which we understand is now embroiled in some seriously scandalous allegations. The men are calling for an investigation into alleged sexual allegations against another male.
Bahamas Press presents a live recording of a taped press conference, which sheds more light on the developments.
Sources close to the investigations tell us that the executive board has proof of the alleged acts between the churchman and a young boy.
Bahamas Press can now tell our readers the young man lost his job after coming forward to prove that he was in an alleged relationship with current Churchman.
The new GB Christian Council executive board, consists of Sidney McIntosh, Brian Darius and Marvin Weech. The Grand Bahama community is in shock over the allegations.