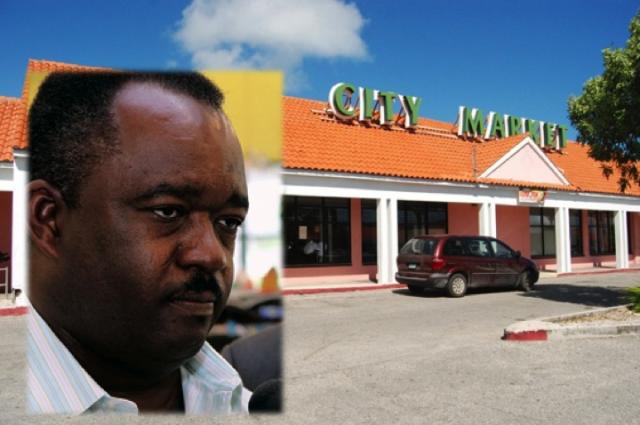 Nassau, Bahamas — Bahamas Press is again bringing to national attention the matter between Bahamas Supermarkets (City Market) and Members of the Police Staff Association. The operators of the store were served a writ by the Royal Bahamas Police Force Staff Association for funds not paid to police.
WHAT IS THIS!
The plaintiff's attorneys, LARODA, FRANCIS & CO., the Defendant, their employees or agents are in breach of contractual and/or statutory duty in that: the Plaintiff performed all conditions precedent under the contract and alternatively such performance has been waived by Defendant;
The Defendant has Failed and/or refused to pay for services rendered by the Plaintiff; Despite freely entering into the agreement and being bound by it the Defendant categorically refused to perform their obligations in accordance with the expressed term agreement;
The Defendant's failure to tender the amounts due under the contract constitutes a breach of that contract.
Bahamas Press has learnt the particulars of damage in the amount of monies not paid to the Plaintiff are in the amount of some $81,321.50.
The Plaintiff [Police] performed all of the conditions, covenants and promises required by it to be performed in accordance with the expressed terms and conditions of the contract, and secured New Providence City Market stores from September 1st  to October 25th, 2011 for the sum of Forty-six thousand, four hundred dollars ($46,400.00), and its Grand Bahama stores from August 25th -October 25th, 2011 for the sum of Thirty-four thousand, nine hundred and twenty-one dollars and fifty cents ($34,921.50). 
Readers would remember City Markets engaged police officers for its 24-hour operation just before the holidays. And now the police want their money.
The closed it doors on employee weeks before May leaving its staff in limbo and the Police wondering who to arrest.
BP call on the lawyers representing the police to file and beg a judge to order judgment in favour of the lawmen. How in the hell you could want rob the POLICE and get off?
We report, YINNER DECIDE!