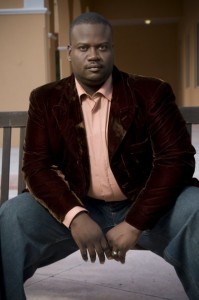 ZNS SHOULD REPORT HOW POLICE ARE BEING SENT BACK TO WORK AFTER BEING SENT HOME UNDER INGRAHAM!
Nassau, Bahamas — ZNS reporter Clint Watson was all over the ZNS radio network this morning raising the alarm in the country that there could be, possibly, a new crime trend occurring in the Bahamas where two incidents last night resulted in police arresting young people with ammunition. Now this was the lead story in ZNS 7:30am report.
Well hold it! Could someone shake the [yinner know what we want say] outta Mr. Watson and remind him how over 127 murders occurred in the Bahamas in 2011 and  more than 70% involved young people under the age of 25.
WHY THE ALARM? WHAT'S NEW TREND IS HE SPEAKING ABOUT?
Young people didn't begin carrying ammunition for the first time last night. In fact, a report as far back as 2002 confirmed young school students were taking illegal firearms to school. AMMUNITION INCLUDED!
Who remembers that video posted on BP featuring young Bahamians breaking into a shop?
We wonder – did ZNS just wake up from sleep? Or was it just Clint Watson waking up outta the wrong side of the bed? WHAT NEW TREND?
What should have been news and never made ZNS this morning was the decision of the New Government to return scores of police officers who were AXED FROM THE FORCE back to the front lines.
The new Government made a promise to put Bahamians back to work and make communities safe.
We can agree that the officers should have never been sent home in the first place!
We report yinner decide!