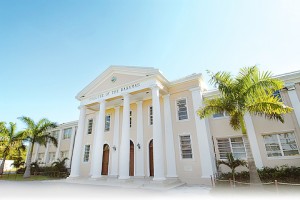 Dear BP,
PLEASE shed light on an issue at COB that can never seem to be resolved.
On any given day thugs and jonesers walk freely in and out of the college campus because security officers are inconsistent in performing their duties.
Just today at 4pm a young lady was robbed while outside of an office near the G block. This should not be happening under any circumstances IF the officers would simply do their job and check all persons entering the college campus.
BP we are TIRED!! Something has to be done! Robberies are becoming too frequent on the campus and we (the students) are in fear of our safety and our lives. This should not be happening!!
Not only are the students in fear but lecturers are also in fear of their lives. There was a report about an entire classroom being held up and robbed by thugs and nothing ever came out of it!
When media attention is drawn to a situation then students and lecturers at the college see change.
BP, I beg you, PLEASE help us by bringing attention to this situation.
Signed,
Anonymous