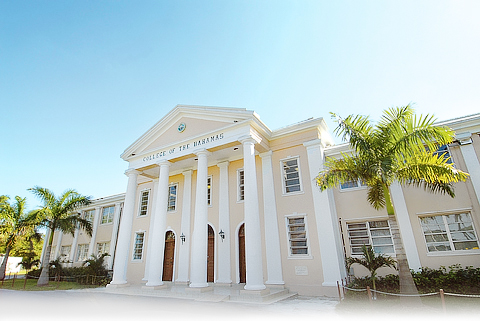 The Council of The College of The Bahamas has invited the following Bahamian candidates to visit The College of The Bahamas, including Oakes Field, Grosvenor Close and the Northern Bahamas campuses in February 2014, when members of the College community will have the opportunity to meet them.
The four candidates are: Gregory Carey, Ph.D.; Phillip Carey, Ph.D.; Olivia Saunders, D.B.A.; Rodney Smith, Ed.D.
Dr Gregory Carey is an Assistant Professor and Director of Student Summer Research and Community Outreach, Center for Vascular and Inflammatory Diseases at the University of Maryland. He graduated from The College of The Bahamas with an A.A. degree in Biology in 1986, and completed his Ph.D. in Biochemistry in 1995 at Virginia Commonwealth University.  His awards and honours include being a member of the Minority Affairs Committee of the American Association of Immunologists and the 2013 Recipient of the Martin Luther King Diversity Achievement Award, University of Maryland.  In addition to his service in the community, he has a distinguished teaching and research career.
Dr. Phillip Carey is a Full Professor of Sociology and former Dean of the College of Arts and Sciences, North Carolina A&T State University.  He obtained a B.Sc. in General Psychology in 1969 from Oakwood College & Oklahoma State University, and completed his Ph.D. in Sociology and Higher Education Administration in 1975 from Oklahoma State University.  His teaching experiences include teaching in The Bahamas between 1994 and 1997, including two years at The College of The Bahamas.  Between 1995-1997 he was President of the Bahamas Commonwealth College.   His research interests range from summer youth employment programmes to the socio-economic effects of national energy programmes.
Dr. Olivia Saunders is a Professor in the School of Business at The College of The Bahamas, former Team Leader of the University Transition Secretariat and former Dean of Business, Hospitality and Tourism Studies.  She obtained her B.Sc. in Economics from the University of North Alabama in 1978, and her D.B.A. (International Business) in 2002 from Argosy University Sarasota.  She has participated in many College of The Bahamas committees, including the Task Force in Quality Assurance and the Ad Hoc Committee on University Governance.  She was the founding president of The Bahamas Economics Association and has spoken and written on education and business matters in The Bahamas.
Dr. Rodney Smith is the Vice President for Administrative Services, Operations Analysis and Research at Hampton University.  He graduated with a B.A. in Psychology from St. John's University, Collegeville, Minnesota in 1974 and obtained an Ed.D. from Harvard Graduate School of Education in 1986.  At Hampton University, he has worked in many areas of educational administration, overseen major capital projects and engaged in strategic planning exercises. He has raised significant funds through public-private partnerships.  Dr. Smith was President of The College of The Bahamas from 2004-2005. Since 2012 he has been on the Board of Trustees, Hampton Road Academy.