VAT PSA 17 from King Of Hearts Media on Vimeo.
Carbon War Room and Rocky Mountain Institute working with Bahamas to create clean future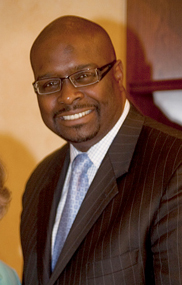 Today, the Commonwealth of the Bahamas solidified its dedication to lowering energy costs and shifting away from fossil fuels by joining the Carbon War Room's Ten Island Challenge. The Bahamas Minister of the Environment and Housing, the Honorable Kenred M.A. Dorsett, and Carbon War Room's Director of Islands, Justin Locke, signed a Memorandum of Understanding, accelerating the nation's shift towards renewable energy production and energy efficiency.
The Ten Island Challenge provides the Government of the Bahamas the opportunity and platform to implement a clean energy roadmap with on-the-ground demonstration projects across the country. To achieve this vision, Carbon War Room, a global nonprofit co-founded by Sir Richard Branson, and Rocky Mountain Institute will provide a range of technical, project management, communications, and business advisory support services.
"The Bahamas entry into the Ten Island Challenge signals another huge step forward for the Caribbean region in the effort towards a clean energy future. The progress made in The Bahamas will help inspire other islands to work towards accomplishing their renewable energy objectives," said Sir Richard Branson, Founder of Carbon War Room.
Through their participation in the Ten Island Challenge, The Bahamas will focus on several on-island projects to achieve their renewable energy goals, including:
Developing more than 20MW of solar PV generation across the Family Islands
Bringing energy efficiency and solar solutions to Anatol Rodgers High School
A nationwide LED retrofit for street lights
Implementing a step by step process designed to transition The Bahamas off fossil fuels and document best practices
Caribbean economies suffer from some of the highest electricity prices in the world—contributing to their national debts, and slowing efforts toward sustainable development. Natural energy resources are abundant on islands, however the systems required for their use them have not been widely implemented and scaled. With partners Carbon War Room and Rocky Mountain Institute, the Ten Island Challenge addresses these issues by identifying the technical and commercial solutions that can facilitate low-carbon energy use across the region.
The islands of Aruba, Grenada, San Andres and Providencia in Colombia, Saint Lucia, and Turks & Caicos have all signed on to the Ten Island Challenge as well.
Watch this video to learn more about the Ten Island Challenge
PSA 18 from King Of Hearts Media on Vimeo.