Conch Man now listed in stable condition after taking a bullet to the leg and arm…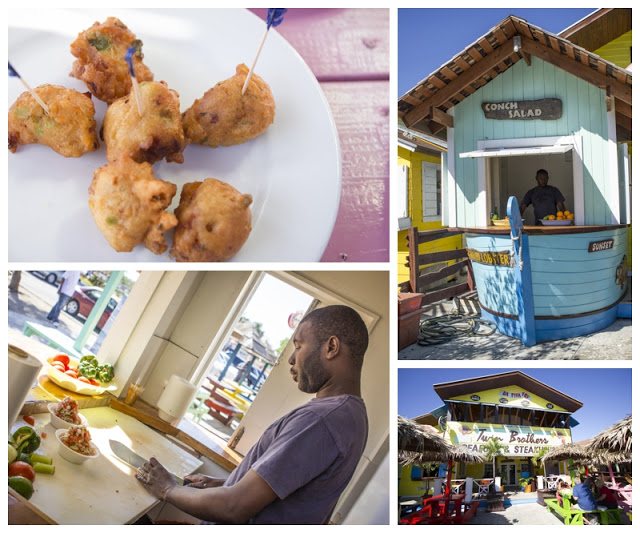 Nassau, Bahamas — Bahamas Press now has confirmation to that latest shooting on Foster Street near Boyd Road at Twin Brothers Restaurant.
BP teams can confirm that around 8:30pm tonight a dispute arose between the conch man and the boyfriend of a patron who had walked into the restaurant and started arguing over the amount of conch served.
The customer, we are told, must have just had a dose of purple haze, the wild drug that causes those addicted to chop up family members and act erratic.
After the dispute over the amount of conch reached to a pitch and cuss words began flying, BP stopped eating, and began to peep over the table. BAM! BAM! Was what we heard.
Then it was blood and then everyone was hauling yinner know what. "He ga kill me…he ga kill me!" were the screams from the victim.
BP slipped through the back door and haul like a loony toons character. We could not believe our eyes. Man running hot over the amount of conch served to his woman. Now could you imagine what he would a do to the conch man if he took his gal?
Boy I tell ya, if ya don't laugh you will cry!
The conch man was shot twice, once to the upper arm and once to the leg. He was taken to hospital, and as usual the police did quickly arrive, but the shooter was gone as he sped off in his vehicle.
In an earlier incident police tell us they are requesting the public's assistance in locating the suspects responsible for two (2) separate shooting incidents that occurred on Sunday.
The first incident occurred around 6:00pm, at a washhouse on Farrington Road, where two (2) men in a gold Honda vehicle approached the victim who was a security officer on duty, fired several shots and shot him in both knees before speeding off.
The suspects are described as two dark males; one wore a white towel tied around his mouth.
We report yinner decide!