Condolences from the United States Mission – The Hon. Paul L. Adderley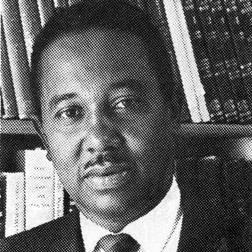 BY: U.S. Chargé d'Affaires John Dinkelman
On behalf of the United States Mission to The Bahamas, I wish to extend my deepest condolences to the Adderley family upon the passing of the Honorable Paul Lawrence Adderley, husband, father, Former Constitutional Reform Co-Chairman, former Parliamentarian and former Cabinet Minister of the Commonwealth of The Bahamas.
The Bahamas has lost a statesman, a man of integrity, an architect of an independent Bahamas who has laid the foundation and has played a pivotal role in the great bilateral relationship that exists between the United States of America and the Commonwealth of The Bahamas. In his leadership capacity as Attorney General, Minister of External Affairs, Minister of Foreign Affairs and Minister of National Security, Mr. Adderley was instrumental in strengthening the foreign policy of the United States in The Bahamas through the signing of the Mutual Legal Assistance Treaty (MLAT), the Operation Bahamas Turks and Caicos Agreement (OPBAT) and the Extradition Treaty. OPBAT is considered one of the best counter-narcotics cooperation in the world and its success and benefits to the United States, The Bahamas and the Turks and Caicos Islands continue.
Mr. Adderley's service as a nation builder is evident in great accomplishments that spanned an entire lifetime. His passing is a great loss and he will be missed by all who knew him. His legacy lives on. Our thoughts and prayers are with his family at this difficult time.