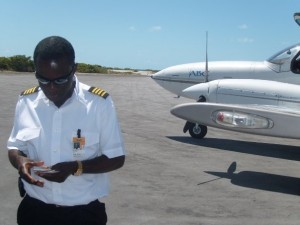 Nassau, Bahamas — Scores of condolences are pouring into our newsrooms from all over the world following the death of seven persons who died today in a plane crash in lake Killarney.
The Cessna 402 driven by veteran pilot, Nelson Hanna, crash-landed just after takeoff at the Lynden Pindling International Airport. BP has learnt a member of the advance lighting team of the popular group Visage were headed to San Salvador along with others for an event during the island's homecoming weekend. The event is to kick off on Friday night.
In a press statement issued just following the incident bandleader Obie Pindling said the following:
"The Visage family has suffered a tremendous loss today. Rumors are circulating that the band members were on the plane. One of the occupants is a present member of the Visage family, and the rest are all considered family because of our very close association over the years. On behalf of everyone in Visage family, past and present, we extend our deepest sympathies to the families everyone involved in the accident."
PLP Deputy Leader, Philip Brave Davis, has also joined the string of condolences to the families, particularly his friend and victim Nelson Hanna and Devin Storr who is a Cat Islander of Port Howe. Davis wrote on his Facebook wall, "Heartfelt sympathies goes out to the families all of the victims of today's crash. Nelson Hanna was a dedicated pilot, whom I have personally have flown with over the years. His able co-pilot Devin Storr, a son of Cat Island, will be missed. May their souls rest in peace and rise in glory."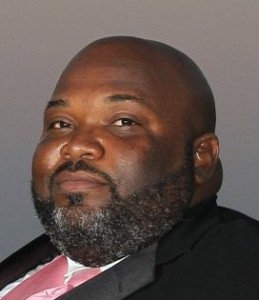 Former BCB DGM and veteran journalist, Diana Swann sounded also penned condolences to the families of the crash victims stating, "The management and staff at Provo Air Center are saddened to hear about our long time friend and customer, Nelson Hanna, an excellent pilot. The entire staff, especially the concierge staff; including Ester, Bert, Fred and Don are sending prayers to the families of Captain Hanna and his passengers.
Bahamas Press can now confirm, sound technician and son of CN and Evangelist Williams, Nat Williams, was also onboard the fatal flight.
"We are saddened to hear of Nat's tragedy today. He is a dear friend and loving husband. The couple had recently welcomed into the world their first child. This is a sad story indeed," a friend of Williams said.
BP can confirm the other victims are BEC technician, Cory Farquarson, set setup technician, Devon Storr, Sasha Mildor, Lavard Curtis and Delon Taylor. The  last victim is still not confirmed at this time.
The aircraft is at the same time submerged in waters off the runway in Killarney where the air Cessna 402 vessel breakup on impact shortly after noon today.