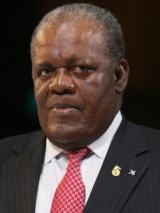 Nassau, Bahamas — Eight people were killed when a small plane crashed shortly after take off from Nassau International Airport in the Bahamas Tuesday afternoon.
Officials confirmed the twin engine Cessna took off around 12:30 p.m. bound for San Salvador in the Southern Bahamas.
Shortly after lifting off, the plane's left engine caught fire and it crashed into Lake Killarney near airport. Seven bodies were pulled from the lake. The eighth person, who was pulled from the lake with a broken neck, died a short time later.
According to the Royal Bahamian Police Force everyone on the private plane at the time of the crash was Bahamian.
Prime Minister Rt. Hon. Hubert Ingraham issued a press statement today stating:
"My colleagues and I learned with great sadness of the crash of a Cessna 402 this afternoon.  Tragically, eight persons, the pilot of the aircraft and his seven passengers, perished in the crash.
"The flight originated at Nassau and was enroute to San Salvador.  I am advised that all passengers are believed to be Bahamian nationals.
"On behalf of the Government and people of our nation I extend deepest condolences to the families and friends of each of the individuals who met their untimely deaths early this afternoon.
"All relevant government agencies are lending their assistance in this tragic matter.  Further, a thorough investigation of the crash will be conducted by the relevant authorities."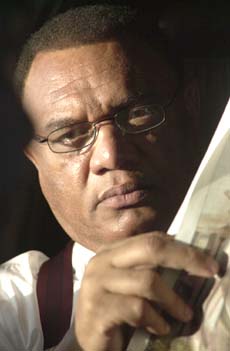 BP can confirm the other victims are pilot, Nelson Hanna, Nat Williams, BEC technician, Cory Farquarson, Devin Storr, Sasha Mildor, Lavard Curtis and Delon Taylor. The last victim is still not confirmed at this time.
Penning his words of condolences was former Prime Minister and leader of the opposition, Perry Christie. The PLP chief said:
"I am deeply saddened to learn of the fatal plane crash earlier today near the Lynden Pindling International Airport that claimed the lives of eight persons.
"On behalf of the Progressive Liberal Party, I express my sincere condolences to the families and loved ones of the crash victims on their untimely loss.
"I hope that the relevant authorities can do all they can to determine the cause of this crash in the public interest and to bring resolution to this tragedy.
"Our thoughts and prayers are with the bereaved families during this very difficult period."
Investigations reveal there are a series of infractions in the fatal flight. Before the flight took off an eyewitness smoke trailed the aircraft.  According to Aviation Safety Investigator, Delvin Major, the pilot's company, Acklins Blue Company, was not a registered with aviation department and that flight plan stated only one passenger on the manifest.