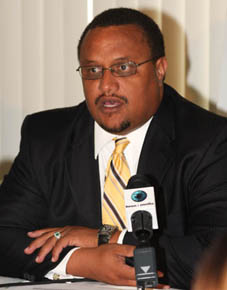 Dear Editor,
Good news should be reported immediately and I therefore unreservedly offer congratulations and good wishes to Mr. Greg Moss, the Independent Member of Parliament for the constituency of Marco City, Grand Bahama. He was the man who brought home the bacon for the PLP sending into retirement the former preacher in the FNM!
I wish him good luck and God's continued blessings in his future endeavors!
This is indeed refreshing, as we look forward to see what Mr. Andre Rollins and soon to be independent Renward Wells will do. I wish them well in advance.
Signed
Tony Ferguson