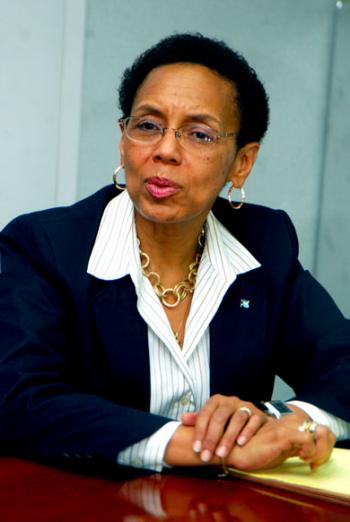 FOR IMMEDIATE RELEASE
30 JANUARY 2013
CONSERVATORY ORDER GRANTED TO WEB SHOP OPERATORS BY THE SUPREME COURT
SEN. ALLYSON MAYNARD-GIBSON/ATTORNEY GENERAL
This morning, an oral application was made before Senior Justice Jon Isaacs by attorneys Wayne Munroe and Alfred Sears, representing certain web shop operators, for a Conservatory Order to maintain the status quo with respect to the operation of web shops pending the filing of documents commencing a formal legal challenge.
The Judge granted the Conservatory Order on the undertaking by counsel for the intended applicants that they file documents on or before Monday, 4th February 2013, commencing the application.  Messrs. Munroe and Sears did not file any documents for today's hearing upon which the Court could deliberate on any substantive issues.   The Conservatory Order is only to stand until the applications can be heard and any further order is made by a Judge.  What this means, is that the relevant Government and law enforcement officials may not take any action to close down web shops or prosecute web shop operators and patrons pending the hearing of the matter by the Court.
The matter was transferred to the Hon. Chief Justice for assignment to a Judge for the hearing of the intended applications.
The matter will continue after Messrs. Munroe and Sears have filed their documents on Monday per their undertaking; the Attorney General Office has had time to consider them and to file documents in response, if necessary and the Court is available for a hearing date.
The Parties to the intended application represented by Mr. Munroe are: Pete Deveaux (D/B/A Percy Web Cafe), Sebastian Bastian and Adrian Fox (Island Luck), FML Group of Companies Ltd., Jarol Investment Limited (D/B/A Chances Internet Services), Aspera Co. Ltd. (D/B/A What Fall) and Kevin Dean/Kenneth Fountain/John Stuart/Barry Kemp and Ty Wells (T/A A-Sue Draw.) Mr. Sears represents Paradise Games Limited (D/B/A Paradise Games).