Bank of the Bahamas has not issued on Loan in Five years DPM TURNQUEST learned!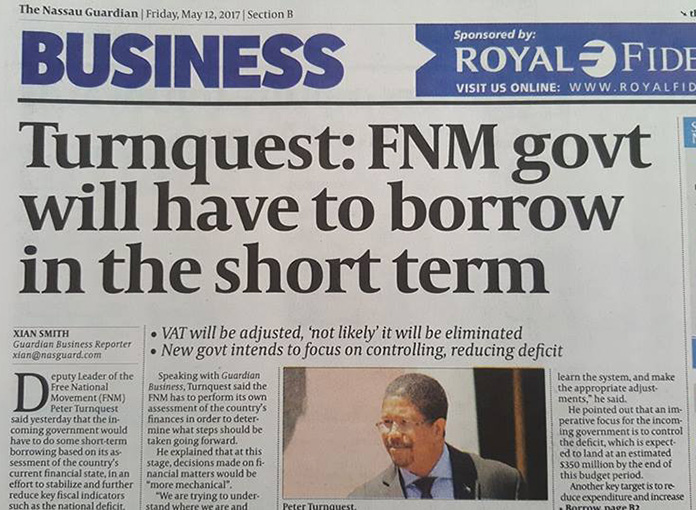 Nassau, Bahamas – Prime Minister Hon. Hubert Minnis sure gat his work cut out for him as he has begun an audit of contract workers to fire.
Last week BP Cabinet Source confirmed how the Deputy PM went to the Bank of the Bahamas to start the exercise, but he didn't turn up much of anything on his witch-hunt of a political exercise. The bank had not issued one loan in five years, therefore, Peter Turnquest is returning to Cabinet with disappointing news.
But what was interesting was how another Cabinet Minister went to a government department and got the shock of her life after seeing a sky view office suite. The Minister, who we will from hereon call "Gretel" as she is famous for nursery rhymes, went into the office making demands as to who should move as if she was rearranging her house.
The department is loaded with contract workers and, from what we hear, a vast majority are FNMs who are now being ordered out.
Now this ain't good because, although they were hired by the Christie Government, they supported the People's Time Government, now just to discover they are headed home. What is dis?!
Our Cabinet source told us Gretel has full control in the Cabinet Room and we believe she will have more power than the PM.
Stay Tuned cause BP is having coffee in another office where Gretel is headed this week.
We report yinner decide!