"BTC WINS SEVERAL INTERNATIONAL AWARDS"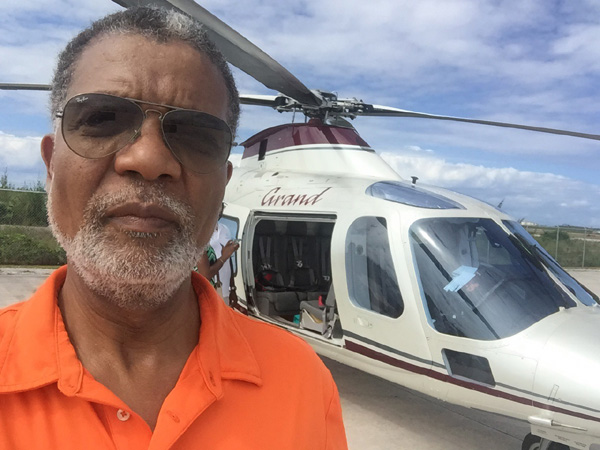 Nassau, The Bahamas. June 14, 2016. BTC has won three international awards for innovation, excellence and best CEO for the region.
The 2016 Corporate Live Wire Innovation & Excellence Awards recognized Leon Williams as "Telecommunications CEO of the Year". Williams was also recognized as Best Telecommunications CEO for the Caribbean and most innovative CEO in The Bahamas by Business Worldwide.
Williams who also serves as Senior Vice President of Cable and Wireless Communications is serving his second stint as CEO of BTC, since his reappointment in 2014. Corporate Live Wire has described him as a "nationally and internationally well respected practitioner of change management with an executive career of over twenty one years".
"I am humbled by these awards and I remain passionate about telecommunications. Over the years, I have been blessed to be a part of the evolution of telecommunications in this country. These awards are especially significant as BTC celebrates its 50th Anniversary since the 1966 Act of Parliament that changed our name from Telecoms Department. I've seen us evolve from plain old telephone services to 4GLTE data services, to the first quad play provider. I thank the six hundred plus team members of BTC that have worked hard to ensure that we keep every single island, rock and cay in the country connected regardless of the cost, said Mr. Williams".
His noted accomplishments include over $400m in capital development projects at BTC. These include the evolution of mobile solutions from TDMA to 4GLTE data services, advancements in BTC's billing systems and the installation of the Bahamas Domestic Submarine Network International (BDSNi) which connects fourteen islands nationally and has a spur to the People's Republic of Haiti.
Currently he is leading the company as it deploys its newest major development, Fiber to The Home (FTTH). The new FTTH technology provides modern and scalable solutions for customers. Additionally, BTC is currently trialling the viability of Prepaid Electricity and Prepaid Water.
Williams also serves as Vice Chairman of the Caribbean Association of National Telecommunications Organizations (CANTO). He has previously served as Chairman, Vice Chairman and Treasurer of CANTO over the years. Over the years he has keynoted for several international conferences including CANTO, the Caribbean Telecommunications Union (CTU), the Commonwealth Telecommunications Organization, CARICA, and LatAM LTE.
Mr. Williams was one of The 2016 Corporate Live Wire Innovation & Excellence Awards' 154 international winners. Other companies receiving awards include Google, AirBNB and Grant Thornton. Business Worldwide noted that its judging panel had hundreds of entries to review and that CEO's from over 36 nations including South America, Asia, North America, Europe and Africa were considered.
Recently Williams has been awarded as Man of the Year for 2014 by Jones Communications Network, and CEO of the Year for 2014, by the Data Protection Commission. For more information on these awards please visit bwmonline.com and corporatelivewire.com.