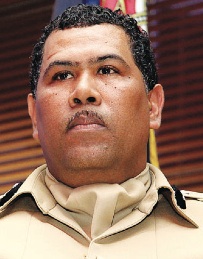 Murders
Ninety four (94) murders were recorded in The Bahamas in 2010 as compared to 86 in 2009. This represents an increase of 9% (7 murders) over 2009. Of this amount, 78 (83%) were recorded in New Providence, 8 (9%) in Grand Bahama, and 8 (9%) in the family Islands. Seventy (70%) percent, or 66, of the murders recorded in 2010 were solved and eighty nine (89) persons were charged for murder before the courts in The Bahamas.
An illegal firearm, predominantly a handgun, was the weapon of choice by murderers in 2010. In 69 murder cases, an illegal firearm was the weapon of choice. This was followed by knives which were used in 18 of the cases.
Fifty four (54) of the murder victims in 2010 were adult males between the ages of 18 and 35. 14 adult females were murder victims in 2010 along with 1 juvenile male.
In 25 of the murder cases, conflicts between persons involving illegal drugs were the motive for the crimes. 34 cases involved general conflict between people and 5 were retaliation as a result of ongoing feuds between people known to each other.
The highest amount of murders were recorded in the Southern Division (17), followed by Southeastern (15) and Southwestern (15) Divisions.
Eight (8) murders were recorded in Grand Bahama, two (2) in Abaco, two (2) in Bimini, one (1) in Andros, one (1) in Exuma, one (1) in Long Island, and one (1) in Inagua..
Sexual Offences
Rape, attempted rape, and unlawful sexual intercourse saw notable decreases of 29%, 15%, and 28% respectively. Seventy nine (79) rapes were recorded in 2010 as compared to 111 in 2009. One hundred and eighty six (188) cases of unlawful sexual Intercourse were recorded in 2010 as compared to 260 in 2009. Of these, 39 cases of rape were detected and 35 cases of USI were detected.
Total Recovery for The Bahamas: (351) Armed Robbery
Nine hundred and seventeen (917) armed robberies were recorded in 2010 as compared to 882 which were recorded in 2009. This represents a marginal increase of 4% over 2009.
Burglary, and shop breaking were down by 7% and 13% respectively in 2010. However, housebreaking, stealing, stealing from a vehicle, and stolen vehicles posted increases of 16%, 22%, 41%, and 11% respectively.
Firearm and Ammunition Recovery
An invigorated team of detectives at the Firearms Tracing and Investigations Unit (FTIU) performed exceptionally well in 2010 by executing search warrants and conducting directed operations against Firearm Traffickers and persons suspected of being in possession of illegal firearms and ammunition. Members of the selective enforcement team (SET) along with divisional officers, intelligence officers, and detectives from specialist areas such as the Security and Intelligence Branch (SIB) and the Central Detective Unit (CDU) collaborated to deliver outstanding results in 2010. These initiatives, across the force, clearly supported the forces' policing priority of reducing crime by targeting prolific offenders and interdicting illegal firearms.
Three hundred and fifty one (351) illegal firearms and 6,224 rounds of assorted ammunition were recovered in The Bahamas in 2010 as compared to 312 illegal firearms and 4,388 rounds of assorted ammunition which were recovered in 2009. The following is a breakdown of seizures for the islands of The Bahamas during 2010:
New Providence, Central, Grand Bahama
& Southern Bahamas
· Shotguns (46) Shotguns (6)
· Pistols (155) Pistols (29)
· Revolvers (57) Revolvers (7)
· Rifles (18) Rifles (5)
· Imitation (26) Imitation (2)
Total Recovery (302) Total Recovery (49)
Control of Money Laundering:
During 2010, a total of forty five (45) Suspicious Transaction Reports were received for investigations. Seven (7) new Proceeds of Crime (cash seizure cases) were investigated with a total cash value of one million twenty seven thousand three hundred and seventy two ($ 1,027,372.00) dollars. Eleven (11) Proceeds of Crime (cash seizure cases) were placed before the courts which totaled eight hundred eighty thousand six hundred fifty one dollars and seventy one cents ($880,651.71) and a total of one million twenty four thousand six hundred and seventy three ($ 1,024,673.00) dollars were forfeited to the Crown by the courts which represents three (3) cases from previous years.
Traffic Enforcement
Traffic statistics for 2010 are as follows:
Fixed Penalty Notices Issued: 18,489
Fixed Penalty Notices to Court: 15,580
Road Accidents with Damages: 2,046
Road Accidents with Injuries: 679
Fatal Accidents: 43
Hit and Run Accidents: 241
Total Amount of Road Accident Reports………………………….2,966
Traffic Offence Reports: 554
Traffic Operations: 23
Road Checks: 11
Escort Duties: 210
BREAKDOWN – FATALITIES:
NEW PROVIDENCE 23
GRAND BAHAMA 6
ABACO 3
ANDROS 3
ELEUTHERA 4
EXUMA 2
SAN SALVADOR 1
LONG ISLAND 1