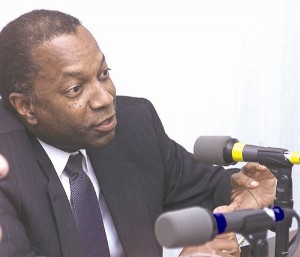 Today we ask questions about how Cable & Wireless's (C&W) former employee Howard Mason was hired by the Bahamas Telecommunication Company (BTC).
Highly reliable sources deep within BTC have advised that a Bahamian woman formerly held the position of Acting Chief Information Officer (ACIO). Our sources also advised that her performance was impeached without justification.
The Chief Information Officer position, like others, recently advertised by C&W, was advertised in England.
·        Is it true that Executive Chairman, Julian W Francis instructed Senior BTC Executives to advertise the Chief Information Officer position in England?
·        Is it true that Julian Francis instructed the search committee to hire Mr. Howard Mason as a consultant?
The said Howard Mason was then surprisingly elevated to the position of CIO and became a member of the executive management team. We know that Howard Mason was a former employee of C&W.
·        Is it true that the Chairman instructed Senior Executives to place the Bahamian ACIO elsewhere in the company?
We know that a new position of Deputy Chief Information Officer (DCIO) was created. We know that the Bahamian woman who previously held the position ACIO was appointed to a lesser position of DCIO.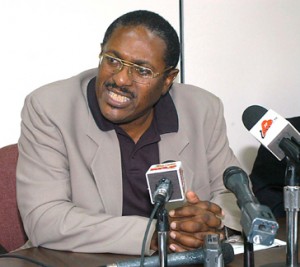 ·        Is it true that under Howard Mason that an additional contract was awarded to an English billing Vendor at a cost of $3 Million?
·        Has the flaws in the new billing system been repaired and if not, why not?
·        Is it true that under Howard Mason the outstanding service orders have grown from 5,000 to 11,000?
·        Is BTC getting value for money with the engagement of Howard Mason?
Our sources tell us that Howard Mason brags to them about his inside knowledge of intimate details of the sales agreement with C&W, including  that the new CEO for BTC will come from Jamaica, when the agreement would have been executed, which Bahamian executives will stay and who will be fired.
We have already pointed out that conflict of interest that Julian Francis has with Providence Advisors and Mango.
We have already pointed out that KPMG are the external auditors of C&W and are advisors to the financial and regulatory advisors to the BTC privatization committee.
We have already pointed out that Higgs and Johnson; the law firm where the Attorney General was Managing Partner are the lawyers for the Privatization Committee.
BTC and the government have admitted that C&W did not participate in the bidding process and when the MOU was signed, C&W did not submit a business plan.
The Nassau Guardian has pointed out that under Julian Francis internationally accepted rules of good corporate governance are being violated.
Is this what life will be like at BTC with the soon to come English masters from C&W? How long will BTC be ravaged and pillaged by special interests and the old boys club?
We again call for Julian Francis to be fired.
Enough is enough.