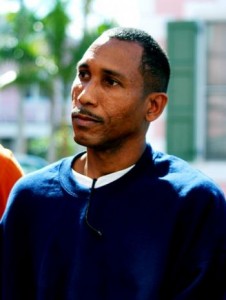 A BREAKING BP NEWS ALERT!
A FORMER GRAND BAHAMA ART TEACHER HAS BEEN FOUND GUILTY OF SIX COUNTS OF HAVING UNNATURAL SEX WITH TWO UNDERAGE BOYS BETWEEN 2002 AND 2007.
LATE THIS AFTERNOON A NINE-MEMBER PANEL RETURNED THE VERDICTS IN THE TRIAL OF 48-YEAR-OLD ANDRE BIRBAL, A TRINIDADIAN, WHO TAUGHT ART DESIGN AND COMPUTER AID DESIGN AT THE EIGHT MILE ROCK HIGH SCHOOL WHERE THE BOYS WERE HIS STUDENTS. HE WAS EMPLOYED THERE FOR 18 YEARS.
BIRBAL WAS EXTRADITED FROM THE UNITED STATES TO THE BAHAMAS LAST YEAR. THE YOUNG MEN TESTIFIED THAT THEIR ART TEACHER HAD SEX WITH THEM IN HIS CLASSROOM DURING SCHOOL HOURS, AT HIS APARTMENT, AND OTHER PLACES. THEY ALSO TESTIFIED THAT BIRBAL TOOK NUDE PHOTOGRAPHS OF THEM.
JUSTICE HARTMAN LONGLEY WILL SENTENCE BIRBAL DURING A HEARING SET FOR NEXT WEEK TUESDAY.
THE TRIBUNE AND LIONEL SANDS SAID BIRBAL WERE BOTH WRONG! ELMA GARRAWAY WAS WRONG! VERNAE 'DA VILLAGE IDIOT' GRANT WAS WRONG! AND CARL 'UNDERNOURISHED' BETHEL, WHO SAID THE CHILDREN WERE MOLESTED BECAUSE THEY WERE HUNGRY, WAS DEAD WRONG. HE SHOULD HANG HIS HEAD DOWN IN SHAME, BUT THEY HAVE NO DAMN SHAME, BECAUSE THEY ARE A BUNCH OF WUTLESS MEN AND WOMEN!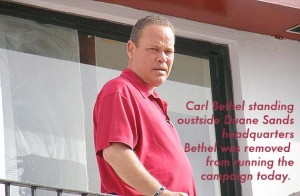 THEY SAID IT WAS NO CASE, THEY THOUGHT JUSTICE FOR THE CHILDREN OF GRAND BAHAMA WOULD NOT BE SERVED. BP WAS RIGHT!! THE REPORTER AT LOVE 97FM, VANESSA Rolle-CLARKE, WAS RIGHT, GLENYNS HANNA-MARTIN WAS RIGHT, JOHN DELANEY QC WAS RIGHT! TROY GARVEY WAS RIGHT! THE CHILDREN OF GRAND BAHAMA WERE SERVED JUSTICE TODAY!
And for Birbal we pray the demons in Fox Hell would torment your wretched soul on a daily basis for molesting children in this society!
WE NEED CHANGE!