Chairman working to strengthen opportunities for Bahamians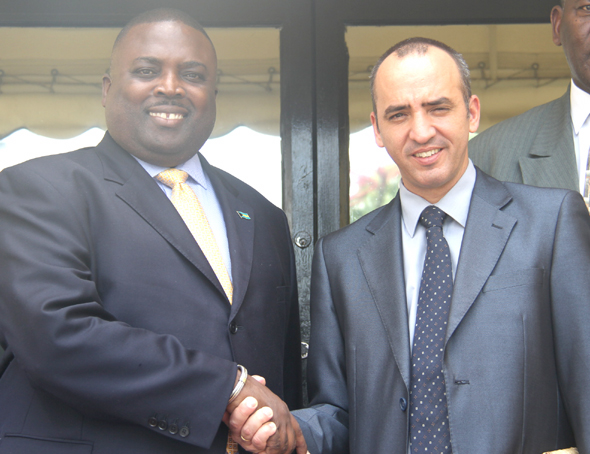 In an effort to foster stronger developmental ties between Cuba and The Bahamas Cuban Ambassador Ernesto Guzman visited BAIC Executive Offices, to meet with Executive Chairman Arnold Forbes.
Discussions between both the Cuban Ambassador and the Executive Chairman centered around, how the Bahamas Agri-Business and Lite Manufacturing Sectors can benefit from strengthened relations between both countries.
BAIC Executive Chairman Arnold Forbes highlighted the numerous linkages that can be created between the two countries. He noted that BAIC is currently exploring how it can utilize the transports links between the countries to gain mutual exchange opportunities in both the agriculture and manufacturing industries.