BREAKING NEWS >>>> News BREAKING ON BP NOW!!!!!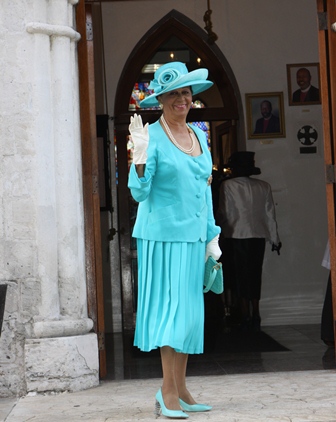 She shall become the 10th GG in an independent Bahamas!
Nassau, Bahamas — They did not send it to Bahamas Press in their broad email circulation tonight, but we at BP we broke the story weeks ago.
Bahamas Press can now report an official communication to members of the media confirms that Dame Marguerite Pindling shall be the 10th Governor General in an Independent Bahamas!
In an official email circulated by BIS at 5:14pm today a short statement read:
STORY OFFICIAL FAREWELL CEREMONY FOR SIR ARTHUR FOULKES
MONDAY, JULY 7, 7 P.M.
GOVERNMENT HOUSE BALLROOM
STORY
INSPECTION OF GUARD OF HONOUR & DEPARTURE OF SIR ARTHUR FOULKES
TUESDAY, JULY 8. 10 A.M. GOVERNMENT HOUSE
STORY
OFFICIAL SWEARING IN CEREMONY FOR DAME MARGUERITE PINDLING AS GOVERNOR-GENERAL
TUESDAY JULY 8 12 NOON – END!
Bahamas Press is not surprised at all.
All we say is this – "WE REPORT – YINNER DECIDE"!