Senator Keith Bell will now be advanced for ratification as the PLP candidate for Carmichael…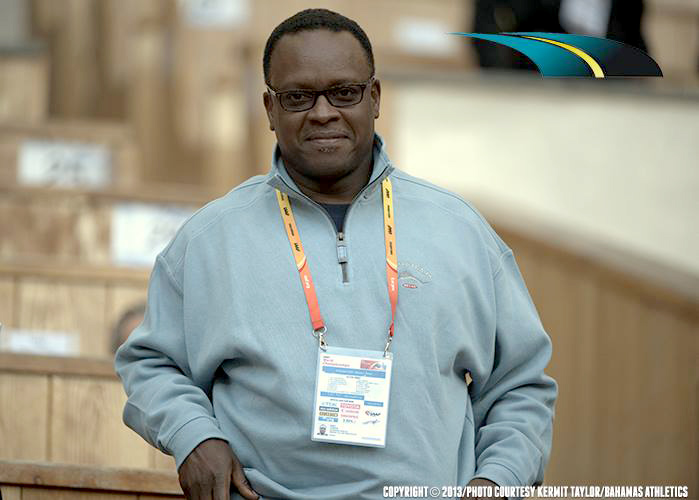 REMARKS
BY HON. DR. DANIEL D. JOHNSON MP.
MEMBER OF PARLIAMENT
CARMICHAEL CONSTITUENCY
MONTHLY CONSTITUENCY MEETING
19 JULY 2016
Salutations
National Chairman Bradley B Roberts
Mrs. Valencia Smith Branch Chairman Carmichael Branch
Officers and Members,
Carmichael, being your servant leader, sounding board, messenger, confidant and yes social partner was a joy and privilege that few Bahamians get to enjoy. You reposed your confidence in me to carry your collective aspiration to the halls of Parliament and I did my best to represent your concerns.
We have accomplished much together. The constituency based sports academy and programs allowed for lasting friendships and I have grown as a person and a leader as a result of our relationship.
The success of our Rake N Scrape band from Carmichael underscores our rich culture and the enormous skills of our young people. We journeyed to the birthplace of Rake N Scrape, Cat Island, where our kids learned from the masters. Our tremendously successful international tour took us to the United Nations and Harlem, the birthplace of an American cultural renaissance in its own rights.
We are well on our way to the establishment of sports academies across the length and breadth of this country, supported by measurable improvements in the sports and recreational infrastructure including Moore's Island in the Abaco Cays. These upgrades include a refurbished weight and training room at the College of The Bahamas to NCAA Division I standard as we transition to a university. The Kendal G. Isaacs Gymnasium was totally renovated to NCAA Division I and NBA standards.
This paradigm shift in youth and sports development will make for healthier and stronger minds and bodies; less interpersonal conflicts as we focus on team building and goal orientation and a greater sense of national pride as our youth prepare themselves to accept the baton of leadership of this country.
In preparation for University College Bahamas, the Bahamas government will merge the 460 acre Queen Elizabeth Sports Park with the campus of the college of The Bahamas to create a 500 acre University campus that will be the envy of the region. University Commons will include Baseball, Softball, Tennis, Track and Field, Swimming, Diving, Volleyball, Racquetball, Judo, Soccer, American Football, Rugby, a 9-hole golf course, Flag Football, Boxing and Auto Racing. This will become the country's national sports park.
Already The Bahamas is the only country outside the United States to host multiple sports sanctioned by the NCAA Division I.
As we move aggressively to establish culture as a pillar in our national and economic development, The Bahamas government has hosted 25 junkanoo parades around the country from Abaco to Inagua in 2015 and expanded the E. Clement National Arts Festival to include more than 12,000 Bahamians around the Bahamas. Additionally, in the upcoming school year, the Bahamas will formally institutionalize culture into the academic curricula in all schools nationally called culture in the class. This is a first for the Bahamas since the Jumbey Village experiment more than forty years ago and a promise fulfilled by Prime Minister Christie.
The Bahamas is back in the business of sports. We have co-branded with the NFL and NBA; hosted a successful CARIFTA games, two IAAF Bahamas World Relays; hosted two NCAA Division I Bowl games; and we are scheduled to host the youth Commonwealth games in 2017. I am heartened that the state is more formally recognizing many of our athletes that have given most of their lives to the development of this country, its national pride and culture in addition to its national identity.
The newly signed contract for the construction of the Andre Rodgers National Baseball Stadium, a $21 million world class facility, will strengthen our co-branding with Major League Baseball as we attract Major League franchises to The Bahamas for training and exhibition games as well as international baseball tournaments. In the process we are memorializing one of our great athletes and native sons who propelled this tiny country onto the international stage.
Our National Youth Policy with no small input from the community leaders in Carmichael would institutionalize the manner in which our country develops its youth because youth development is national development. This policy will shape the quality of the country's future leadership for generations to come. May I also add that the Bahamian youth played a significant role in the creation of the National Development Plan because the country realizes that it is brightest and surest when it properly prepares its youth, the next generation of leaders?
WORDS CANNOT EXPRESS MY PRIDE AND BELIEF IN THE POTENTIAL AND SIGNIFICANCE OF TEAM BAHAMAS
It is with mixed feelings however that I advise you the great people of Carmichael after meeting with the candidate's committee and its chair the party's leader and Prime Minister that because of personal reasons, I will not seek the PLP's nomination for the Carmichael constituency for the 2017 general elections. It was a long and thoughtful process that brought me to this decision. I will return to private practice but I will continue to be an activist for youth empowerment and sports development in this country. I intend to fully participate in the process of informing public policy through social advocacy.
I extend my sincere thanks to the great people of Carmichael for welcoming me with open arms, for putting up with me and my ministerial schedule and for being a willing social partner as we worked shoulder to shoulder to build the best little country in the world one community at a time.
My cabinet colleague and friend Senator Keith Bell who is a good friend of Carmichael has expressed an interest in working with you and representing your interest at the highest level. I am sure others may emerge but I trust and support Senator Bell's candidacy and I am confident that if afforded the same privilege as you have afforded me, Senator Bell will not let you down. I will do all that I can to ensure that Senator Bell is elected the next member of Parliament for the Carmichael constituency.
Thank you again, it was a pleasure to serve you and may God bless you all.
MAY ALMIGHTY GOD BLESS THE COMMONWEALTH OF THE BAHAMAS !
PS On Motion duly made and seconded by National Chairman Bradley Roberts it was unanimously agreed by the 75 plus supporters in attendance to endorse Dr. Danny Johnson recommendation of Senators Keith Bell to the Party's Candidates Committee.