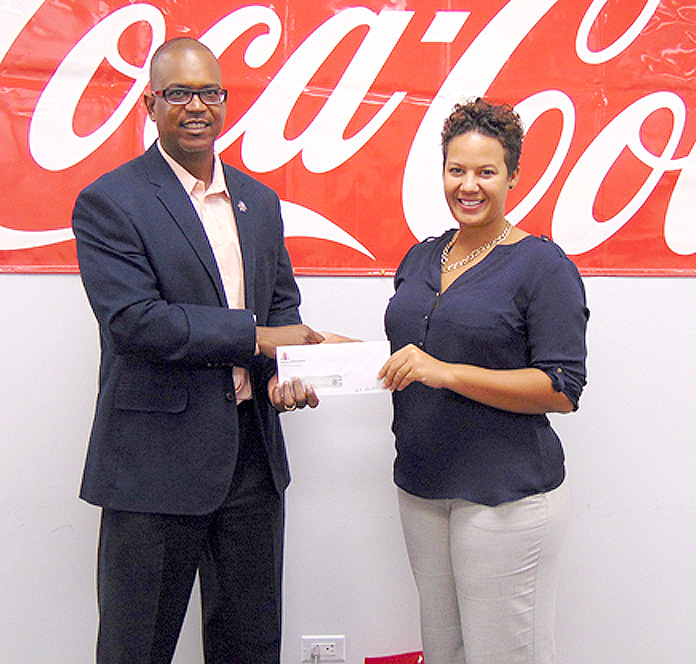 For the 4th consecutive year Coca-Cola is supporting Sunshine Insurance's Race Weekend. This year all participants will be hydrated during the Susan G. Komans Race for the Cure and Marathon Bahamas with Dasani water.
New Providence, Bahamas – For months people around the world have been preparing for the Sunshine Insurance Race Weekend right here in the Bahamas, and of course The Coca-Cola Company is no different. For the fourth consecutive year Caribbean Bottling Company (CBC), local producer of Coca-Cola products, is supporting the largest race weekend in the country. Dasani, the locally produced Coca-Cola purified water, will be the official water of both Susan G. Komans Race for the Cure 5K and Marathon Bahamas.
"Marathon Bahamas is now in its seventh year, and it has truly grown into the premier racing event in The Bahamas," explains Dwayne Swaby, VP of Development, Sunshine Insurance. "This would not have been possible without the support of local corporate partners, such as Caribbean Bottling Company who for the past four years has been a great sponsor. With their assistance we have hydrated hundreds of participants, and will do so again this Race weekend with Dasani".
"Offering race options for all age groups, and fitness levels (from the 5K – a full marathon), the Sunshine Insurance Race Weekend truly is a premier race event" explains Cara Douglas, Marketing Manager – Caribbean Bottling Company. "It offers a wonderful platform to encourage activity, and community development, for this reason we are very happy to support this ever growing event, and hydrate all participants with Dasani throughout the weekend."
Are you interested in signing up for this event? You should act quickly, for the first time in the Race Weekend's history the Marathon Bahamas Relay has reached its cap of 100 teams. You can register for the following events at the www.marathonbahamas.com: full marathon, and half marathon.